PICTURES: Ross-shire schoolchild skips school to take a stand at COP26 march raising concern over action on climate change
---
Published: 18:00, 13 November 2021
---
Easier access to your trusted, local news. Subscribe to a digital package and support local news publishing.
---
---
CROMARTY-based Ben Flieger had a good reason for skipping school last Friday – his concern over the future of the planet.
The 11-year-old headed to Glasgow by train with dad Carsten to join 25,000 young people from around the world demanding meaningful action and not just talk from the COP26 climate change conference.
He set off with from Cromarty with his dad the evening before to get as far as Perth, as prices for accommodation were sky high closer to the conference host city.
The journey was done on public transport, so the next morning it was an early start by train and subway to Kelvingrove Park where the march started. The P7 pupil has always showed great interest in environmental issues and science.
He was amongst many Ross-shire school-age children keen to be part of the event and ensure the conference was less talk and more action.
The pupil is a diligent learner with an excellent attendance record but was keen to get involved.
A keen environmentalist, this was his first demonstration and he returned impressed with the strength of feeling and inspired that change for the better is, in fact, possible.
Gallery1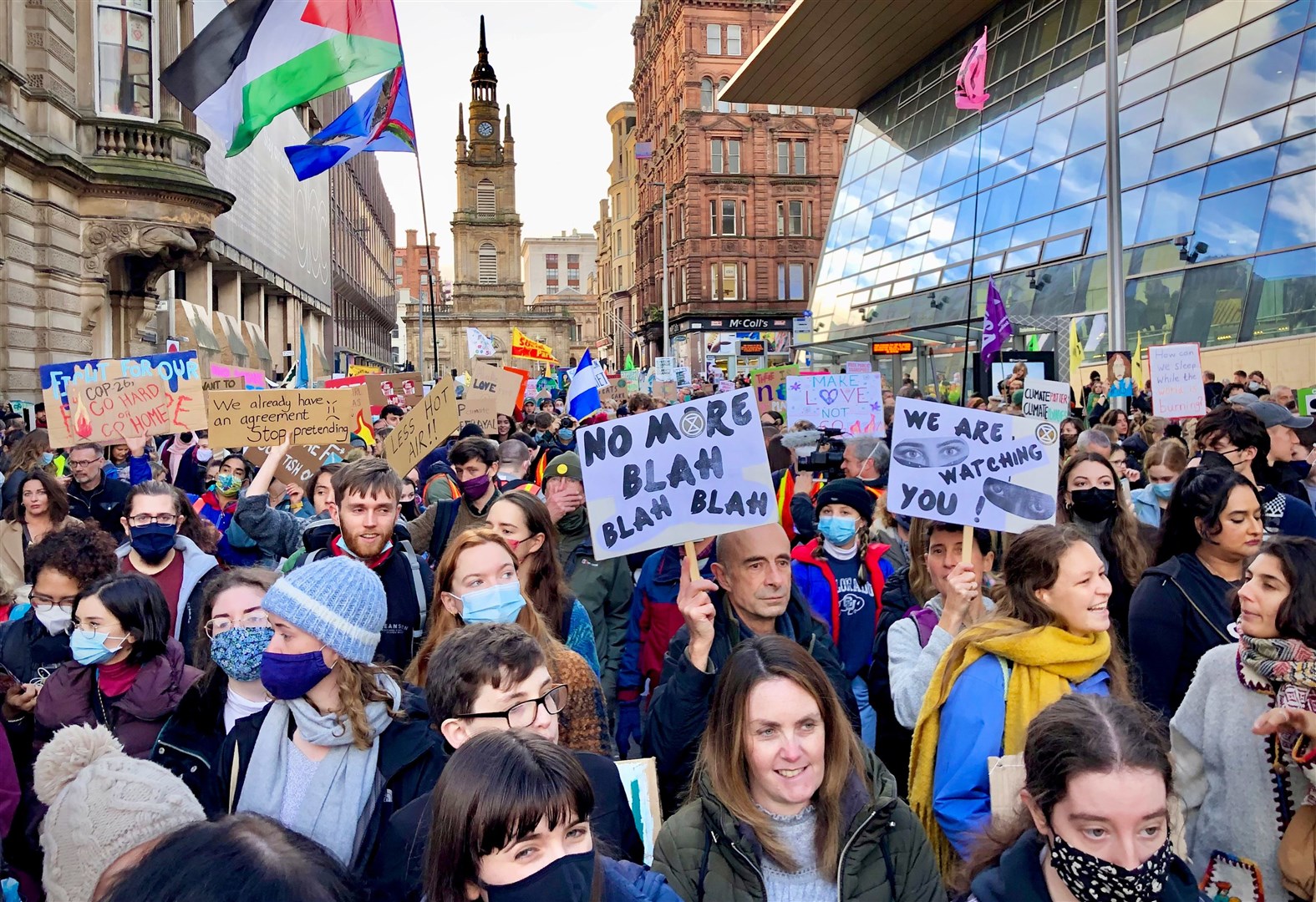 Ben brought his home-made sign to highlight his concerns. He said: "We are the future generation and have to live with the events of climate change."
He was keen to take part in a mass protest and hear Greta Thunberg speak. He agrees with the leader of the Fridays for Future movement that we have had enough "blah, blah, blah" and no longer wants to wait and politely ask for change but to start taking action now.
His trip to Glasgow left him inspired about the possibility of change with joint action and he believes that every journey starts with a first step...
Related:
Ground-breaking pollinator technology used in Wester Ross on show at COP26
---
Do you want to respond to this article? If so, click here to submit your thoughts and they may be published in print.
---
---
---