PICTURES: Portmahomack artist uses talents to thank Easter Ross community's coronavirus crisis heroes who kept smiling and serving through pandemic as paintings go on show at Beachfront Gallery
---
Published: 17:00, 24 July 2021
---
Easier access to your trusted, local news. Have a look at our brand new digital subscription packages!
---
---
UNSUNG heroes who continued to serve a Ross-shire community during the coronavirus pandemic have been immortalised by an artist keen to celebrate the work of ordinary people who quietly made a big difference during difficult times.
Sherril Fraser's key worker portraits – which are now on display at the Beachfront Gallery, Portmahomack – capture likenesses of posties, a long-serving firefighter and the owner of a local post office and stores.
Ms Fraser, who was born in Portmahomack and returned to the village after growing up in Oxfordshire and time spent living in Edinburgh, was inspired by artist Tom Croft. He painted NHS key worker portraits in an initiative which captured the public imagination and inspired other artists to join in, producing a memorable body of work that reflected public gratitude to those putting their lives on the line every day.
She said: "It was his way of saying thank you and celebrating the work of those in the front line in the fight against coronavirus.
"My portraits are not of NHS workers but still key workers who carried on providing a service to us throughout these difficult times.The subjects were nominated by local people because they had made a difference to the area and the community, by continuing to provide a great service with a smile."
These include William Paterson, a volunteer firefighter who was a founding member of Balintore Community Response Unit (CRU) and is proud to be serving his community 46 years after the station began to operate.
Also featured are Portmahomack post office and store owner Vicky Taylor and Susan Judge, a postwoman serving Rockfield and surrounding area. Michael Fox, who also served as a postie, is featured too.
Gallery1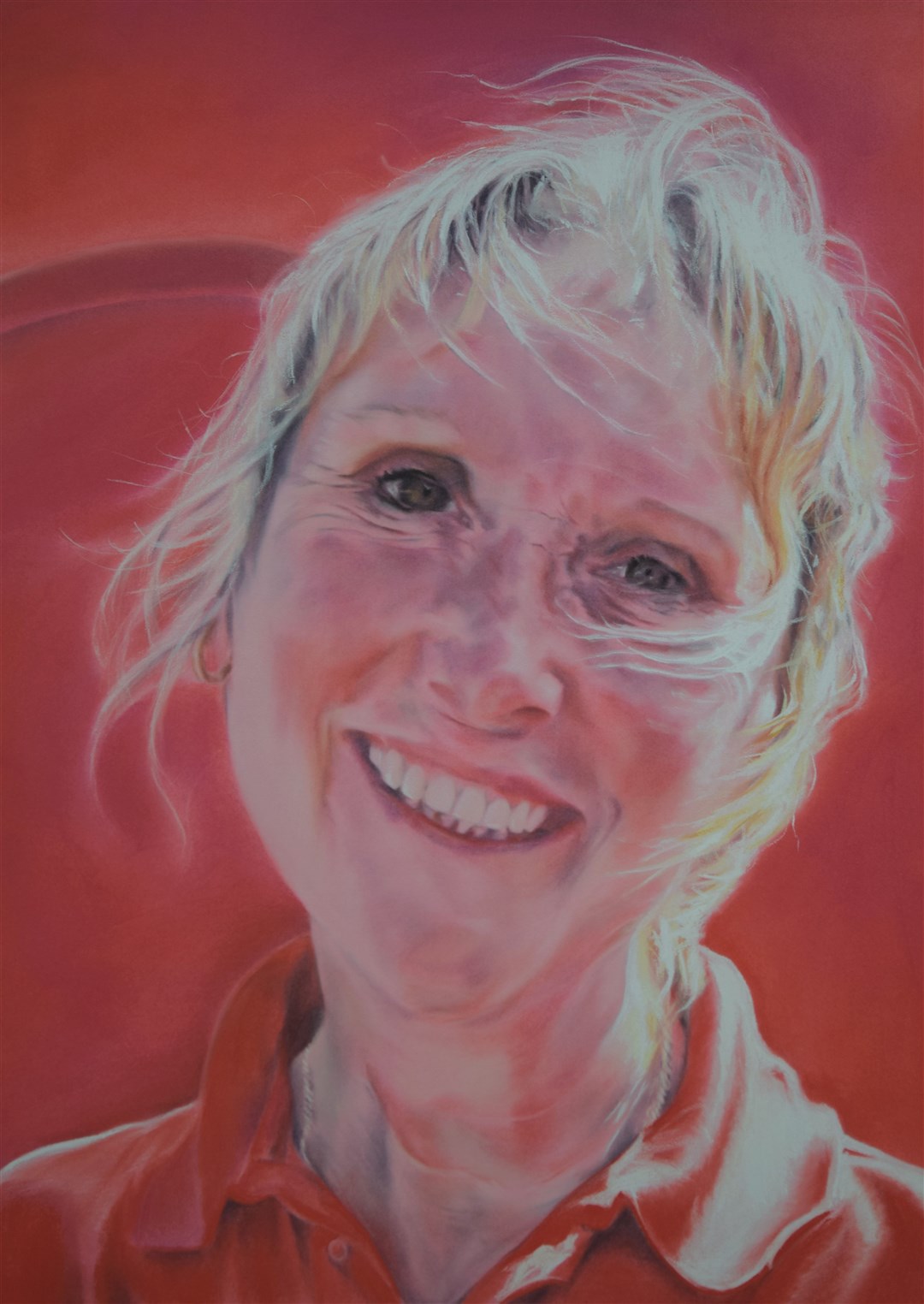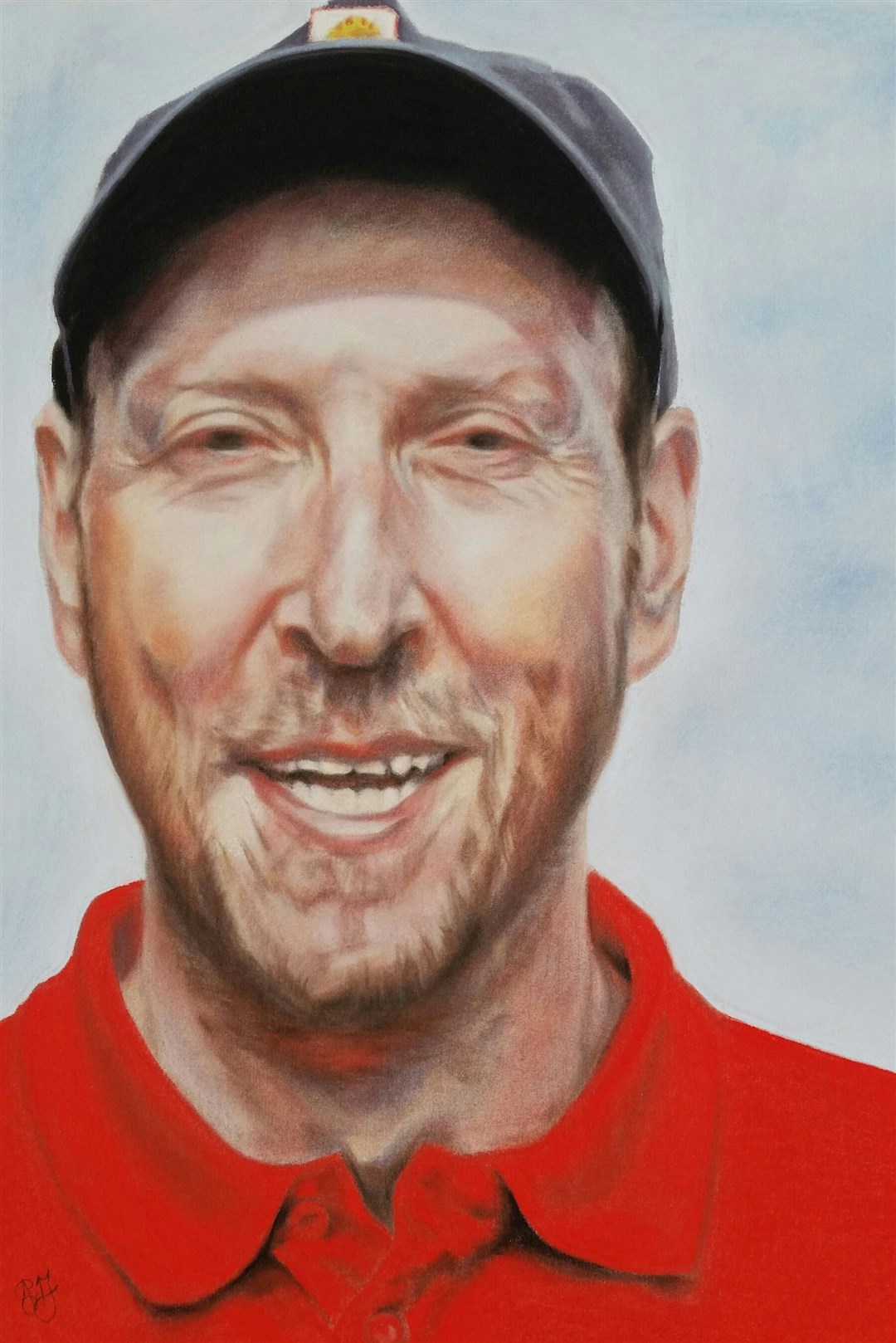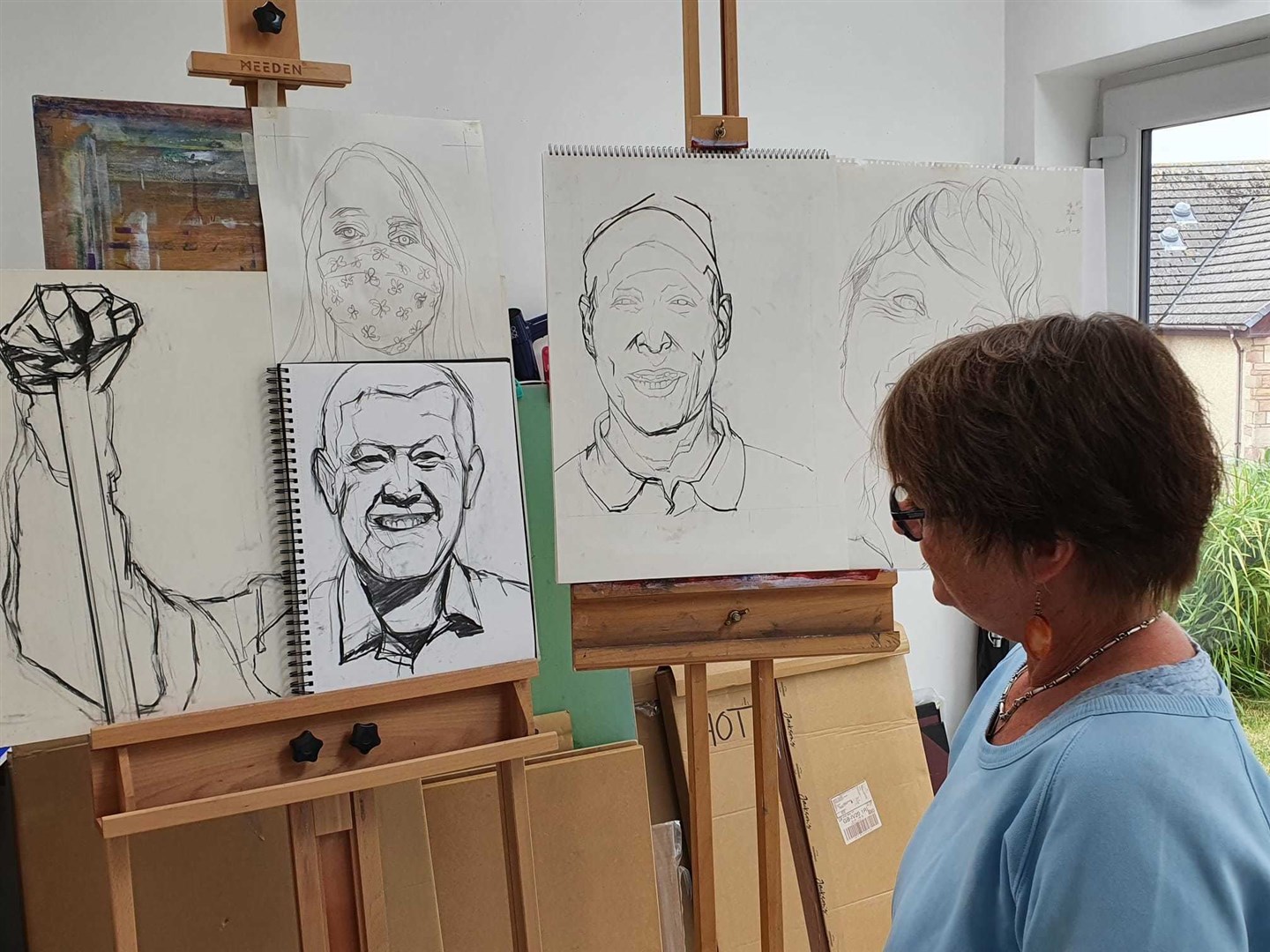 Ms Fraser said: "I wish I could have painted Vicky without the face mask to show her smile, but the photo used as reference, was the one posted by her to remind customers that a face mask would be mandatory on May 15, 2020. For this reason, it is and always will be a reminder of coronavirus and all that went with it. There are many other local people who have gone above and beyond in the last year aside from this group, and who also deserve a thank you from us all."
All the portraits have been created using pastel and charcoal on watercolour board and go up to 56cm x 65cm in size.
The portraits have been gifted to their subjects and loaned to the gallery for display until August 10.
The gallery is open Friday to Sunday 11:30am to 3:30pm and has lots of other local art on display.
Ms Fraser meantime is preparing for a 2022 exhibition of her work scheduled for the Alchemist gallery in Dingwall from July 7 to August 23 next year.
Other examples of her work can be seen at www.portmahomack.org/see-and-do and she is open to commissions.
---
Do you want to respond to this article? If so, click here to submit your thoughts and they may be published in print.
---
---
Keep up-to-date with important news from your community, and access exclusive, subscriber only content online. Read a copy of your favourite newspaper on any device via the brand new HNM App.
Learn more
---
---