Ullapool Sea Savers' 'Prawn Party' wins fans across the village; event was held to support local fishermen and highlight local food while boosting public morale during Covid-19 coronavirus lockdown
---
Published: 11:31, 01 May 2020
---
Easier access to your trusted, local news. Subscribe to a digital package and support local news publishing.
---
---
Click here to sign up to our free newsletters!
Gallery1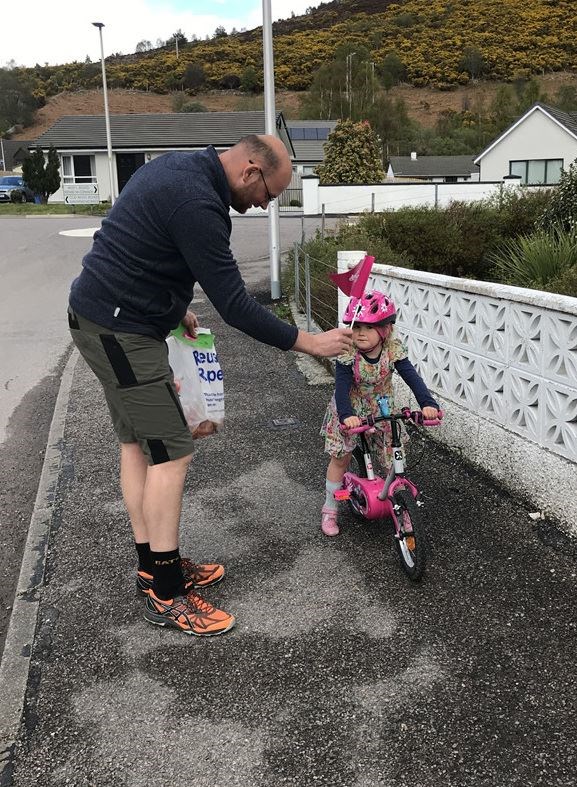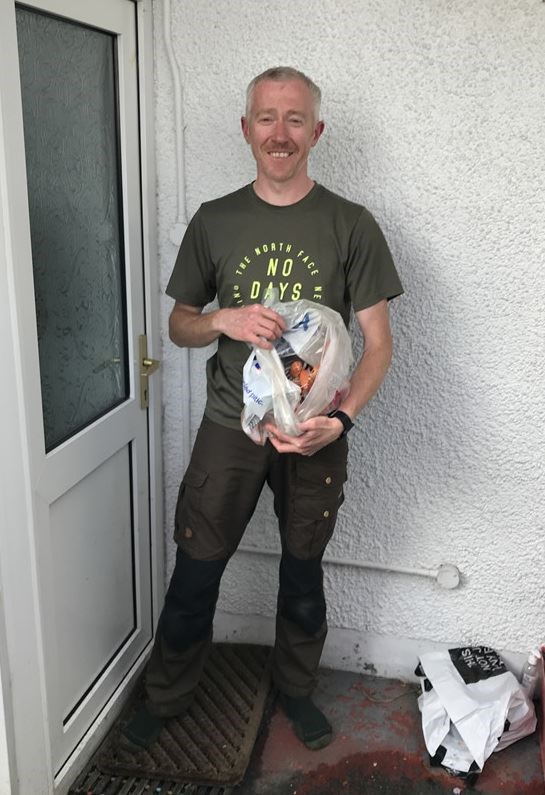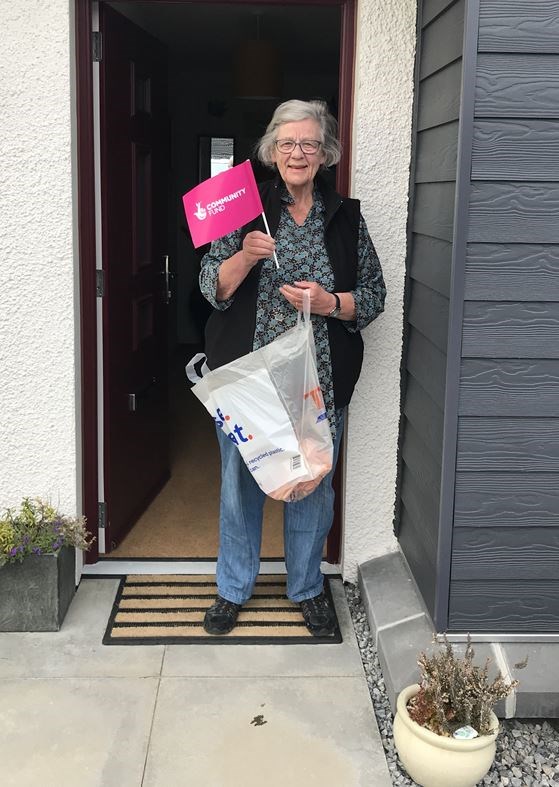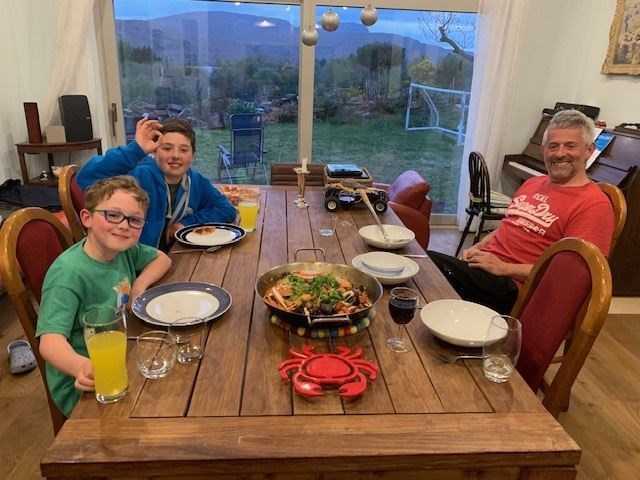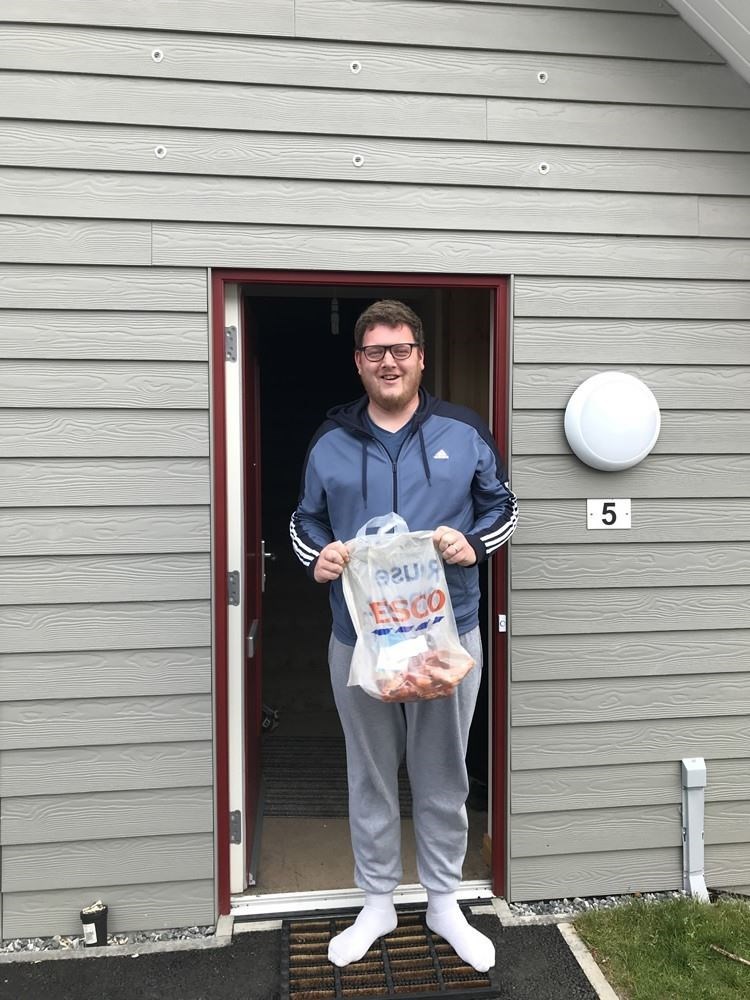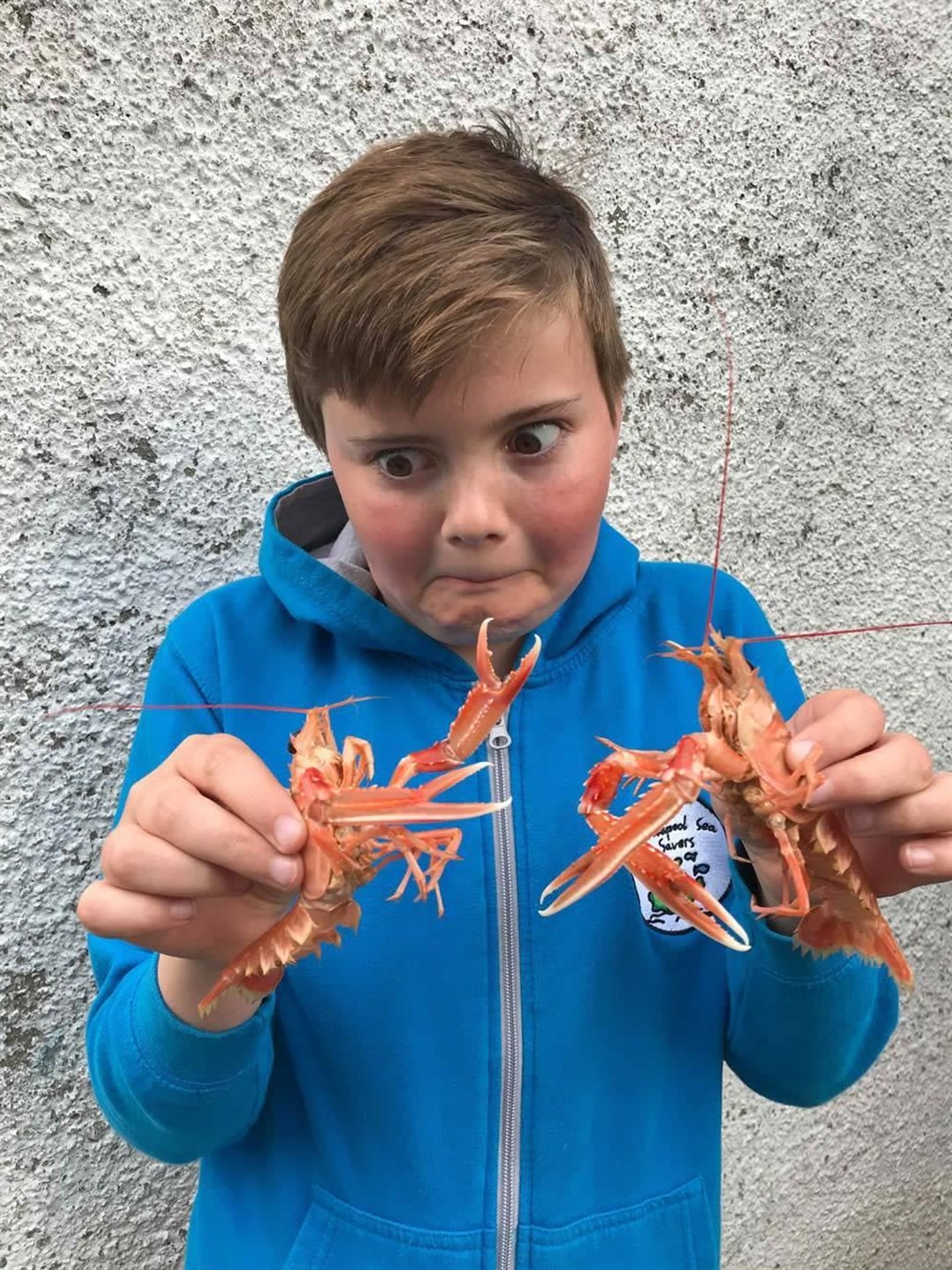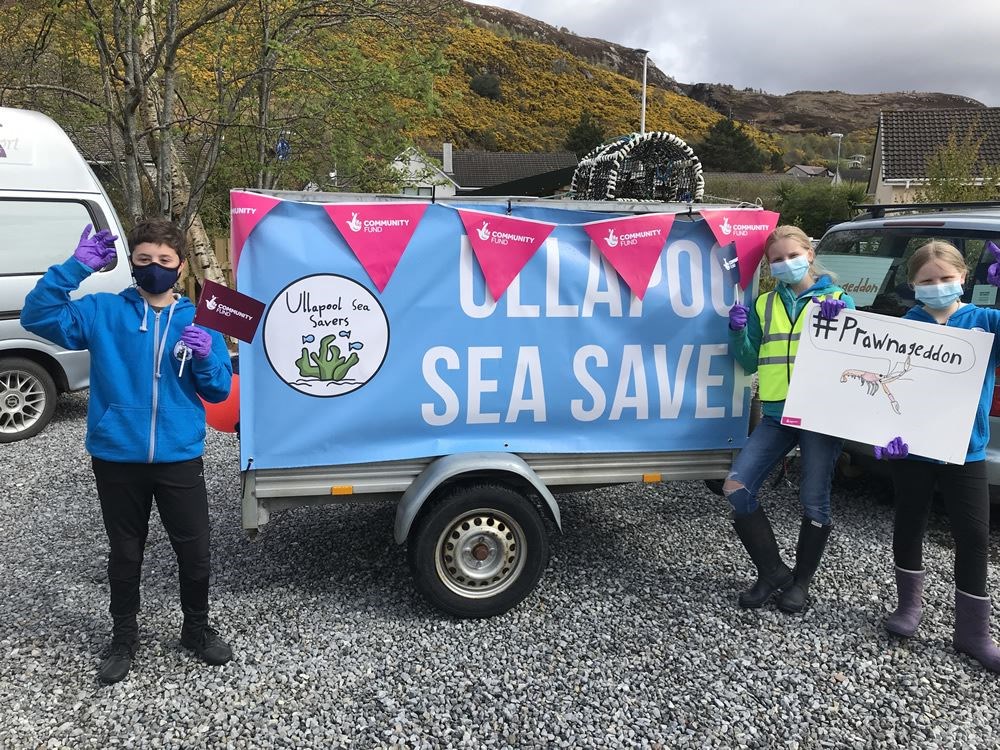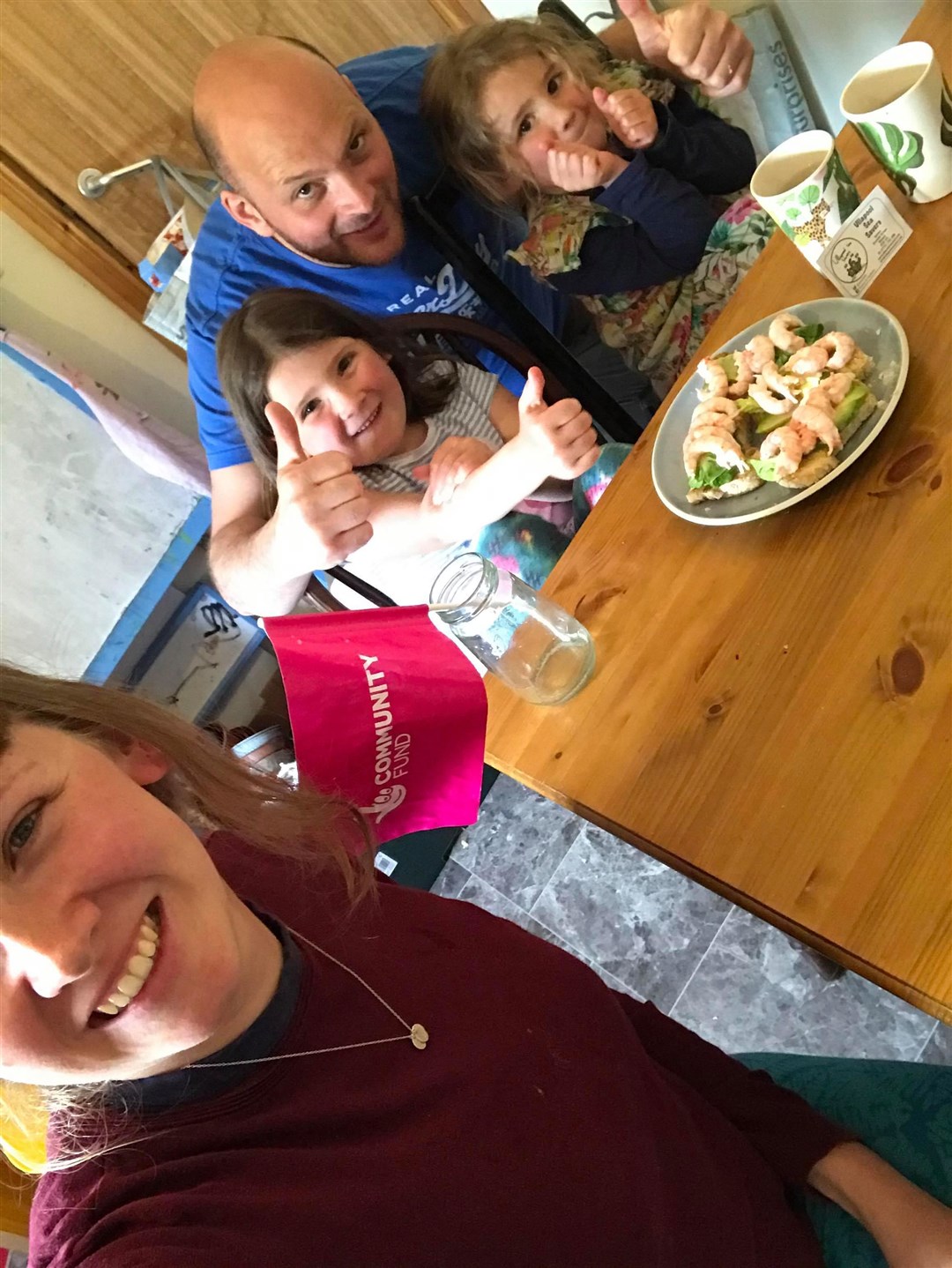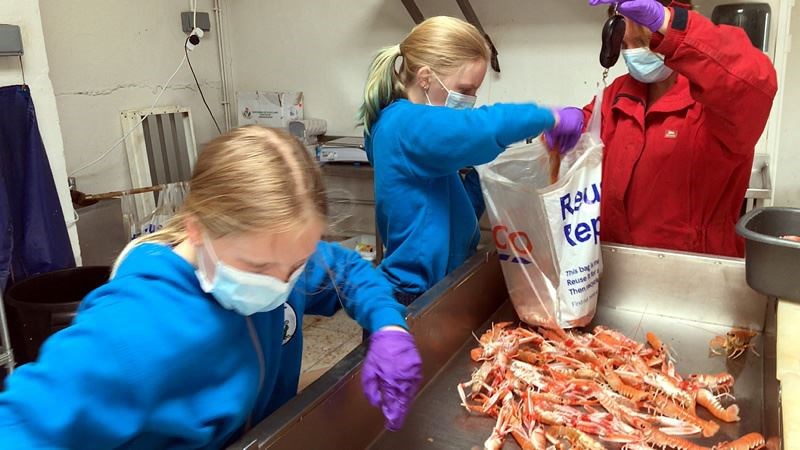 A KIDS' marine conservation charity has held a community 'prawn party' to support local fishermen and boost public morale during the pandemic lockdown.
Before the outbreak, Ullapool Sea Savers won a lotto grant to host a community celebration of everything they love about the sea.
But with Covid-19 putting paid to plans for a beach-based seafood, music and art party, they shifted focus after learning that local prawn fishermen had been badly hit by collapsing French and Spanish markets.
After buying two days' catch of prawns from a local creel boat, they divided the prawns into bags donated by the local Tesco store and offered them for free online – before distributing them. Ullapool's residents responded with a flood of positive comments and photos online.
Janis Patterson, who organises the charity, said: "Although conservation and protection of the seas and marine life are the kids' main objective, we also recognise the importance of a healthy fishing industry as part of the system and the place of that industry at the heart of Highland communities.
"In the past we have visited boats in both Ullapool and Gairloch, and we know a lot of the fishermen and their families personally.
"Many people in the Highlands are facing financial pressures as a result of the lockdown, but fishermen had an overnight stoppage and many boat owners, crews and those that buy and sell seafood are in serious trouble. Sadly we can't help them all but we thought that that by helping one boat we could also raise awareness of the wider situation whilst also introducing what is some of the best shellfish in the world to the community.
"We really and hope that this will encourage people to buy directly from the boats and local fishmongers who are struggling to keep going.
"After a lot of consultation with industry advisors and groups such as Seafish and Marine Scotland, we worked out a way to land the prawns safely and legally then distribute without putting ourselves or others at risk.
"By the end of the day we were all tired – the kids really got a taste of the effort that goes into landing seafood – but all really happy as we got messages and pictures of friends and families in Ullapool enjoying their prawn meals, everything from traditional prawn cocktails to Cajun and Indian recipes."
Local seafood supplier and fish shop owner David Mackenzie, of DM Seafoods, said, "It was great to see the kids out not only supporting our local boats but promoting our domestic shellfish around the village.
"We are doing our best to maintain a local supply chain but it is hard to keep going and especially when many people are used to getting their fish and shellfish from supermarkets.
"Our own local produce is some of the best in the world and linking up the fishermen, boats and local markets is critical if we are going to keep the industry going until all this is over – in fact it could be beneficial in the long term if we all chose to buy locally rather than what is often imported, factory processed and doesn't taste as good."
A map of local buyers and sellers is available at http://fishonfriday.org.uk/sales-locations/
For more information about the Ullapool Sea Savers, visit www.ullapoolseasavers.com or www.facebook.com/UllapoolSeaSavers/
---
Do you want to respond to this article? If so, click here to submit your thoughts and they may be published in print.
---
---
---