WATCH: Council officials offer reassurance over controversial Highland artwork at site meeting with anglers
---
Published: 17:45, 22 April 2021
---
Get the Ross-shire Journal sent to your inbox every week and swipe through an exact replica of the day's newspaper
---
---
Anglers have had face-to-face talks with people in charge of constructing a controversial riverside artwork in Inverness.
Members of Inverness Angling Club met representatives from Highland Council and contractor Simpson Builders at the site of the Gathering Place which is to be built on the banks of the River Ness.
It came after anglers raised safety concerns over the proposed amphitheatre with curved walls on either side of the river near Bught Park.
But the council's Inverness city manager David Haas has sought to reassure them, saying the structure will look "super" once completed.
During the meeting, anglers voiced their fears about the extent of the wall protruding into the river as well as its height immediately in front of the fishermen's hut which they maintained would be a trip hazard, particularly for older members.
Concerns were also voiced about the disturbance to fish during the construction.
Mr Haas said he appreciated the artwork would bring about change but insisted once the construction was over, it would become a part of the environment and ambience would be restored.
It would also be a place to negotiate the river levels safely to continue fishing.
"We are going through the construction phase at the moment and it is really difficult to see what it is going to look like," he said.
"When it is finished, it will look super.
"It is going to look in keeping with this place – it is going to bring more and not take from this place."
Gallery1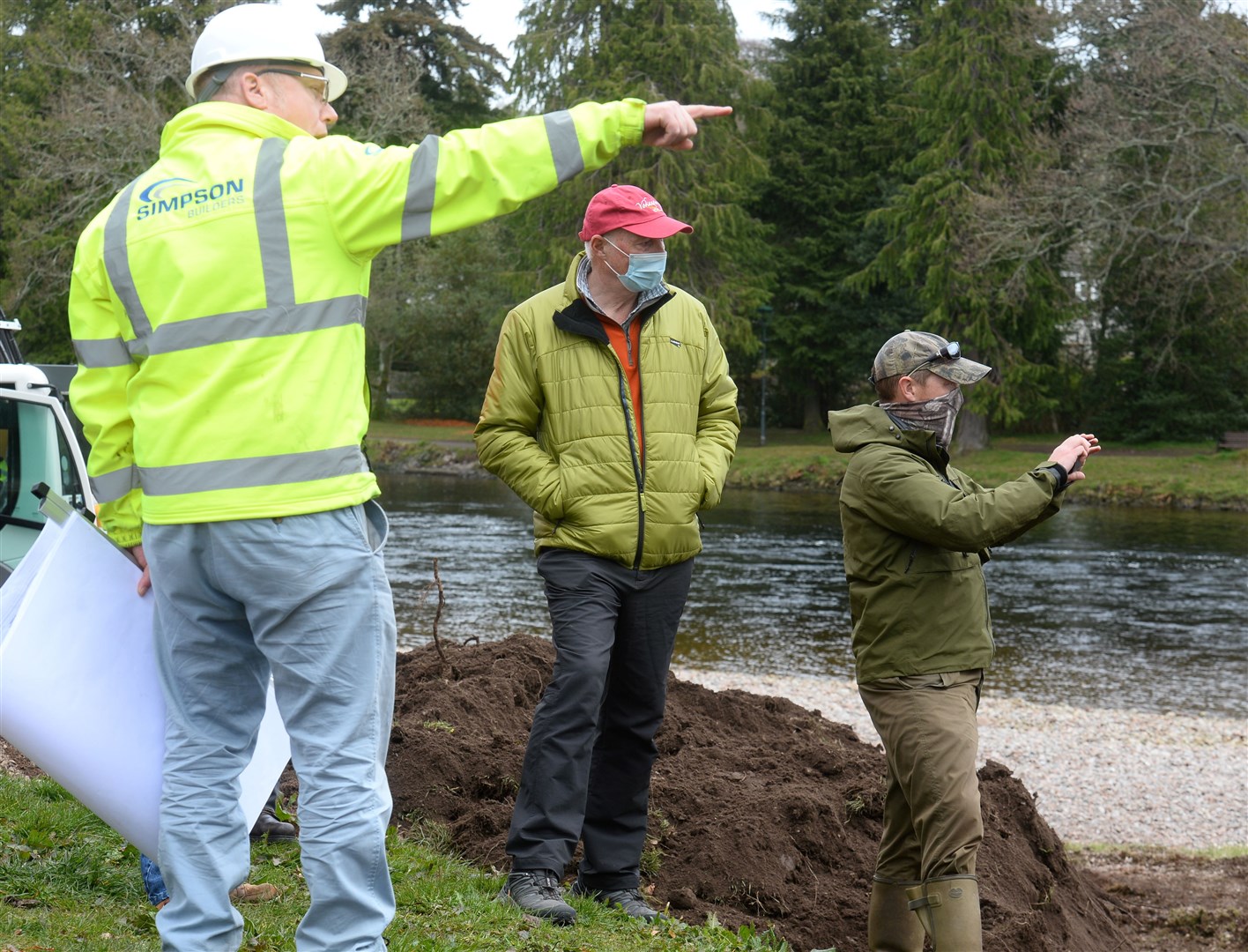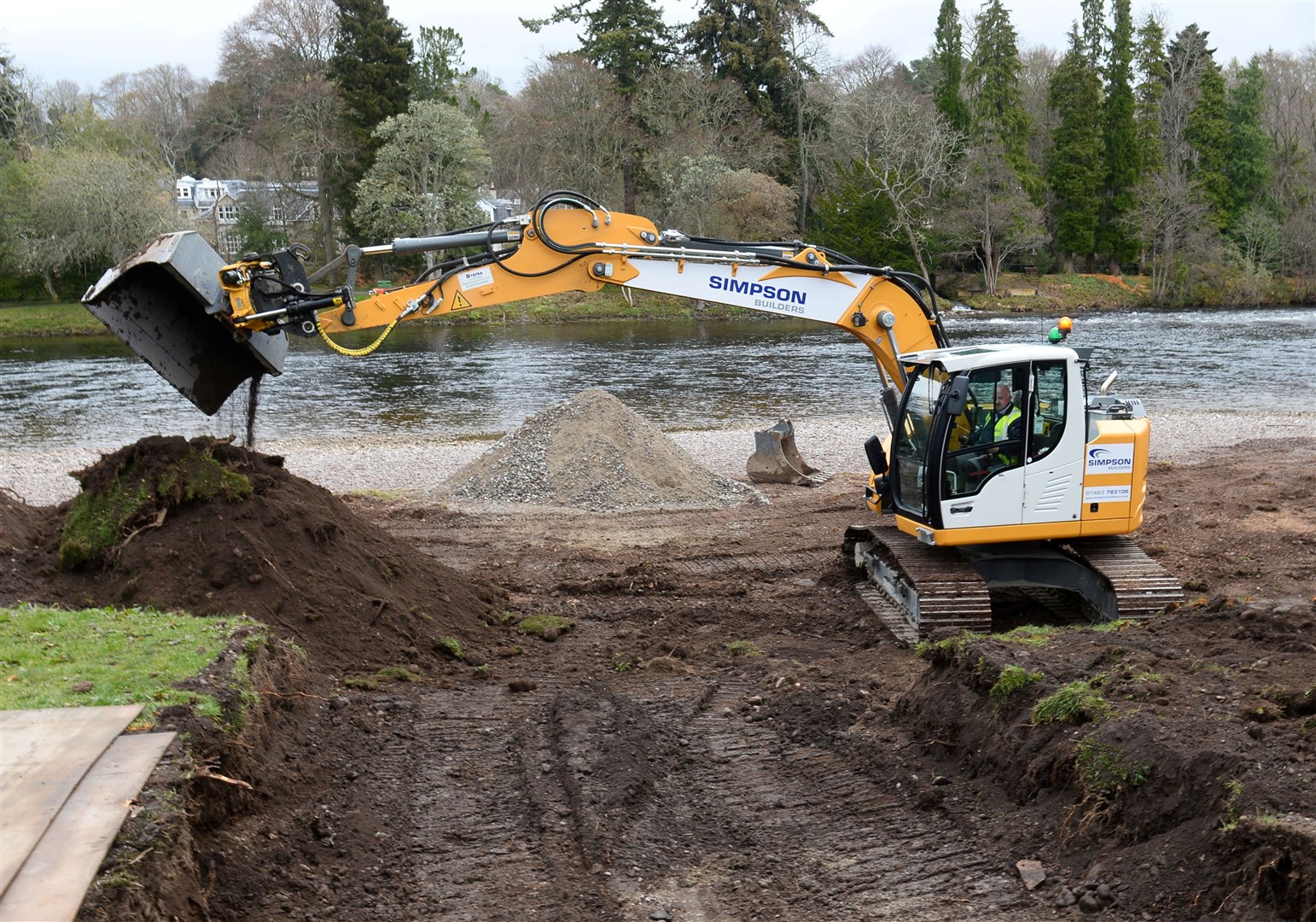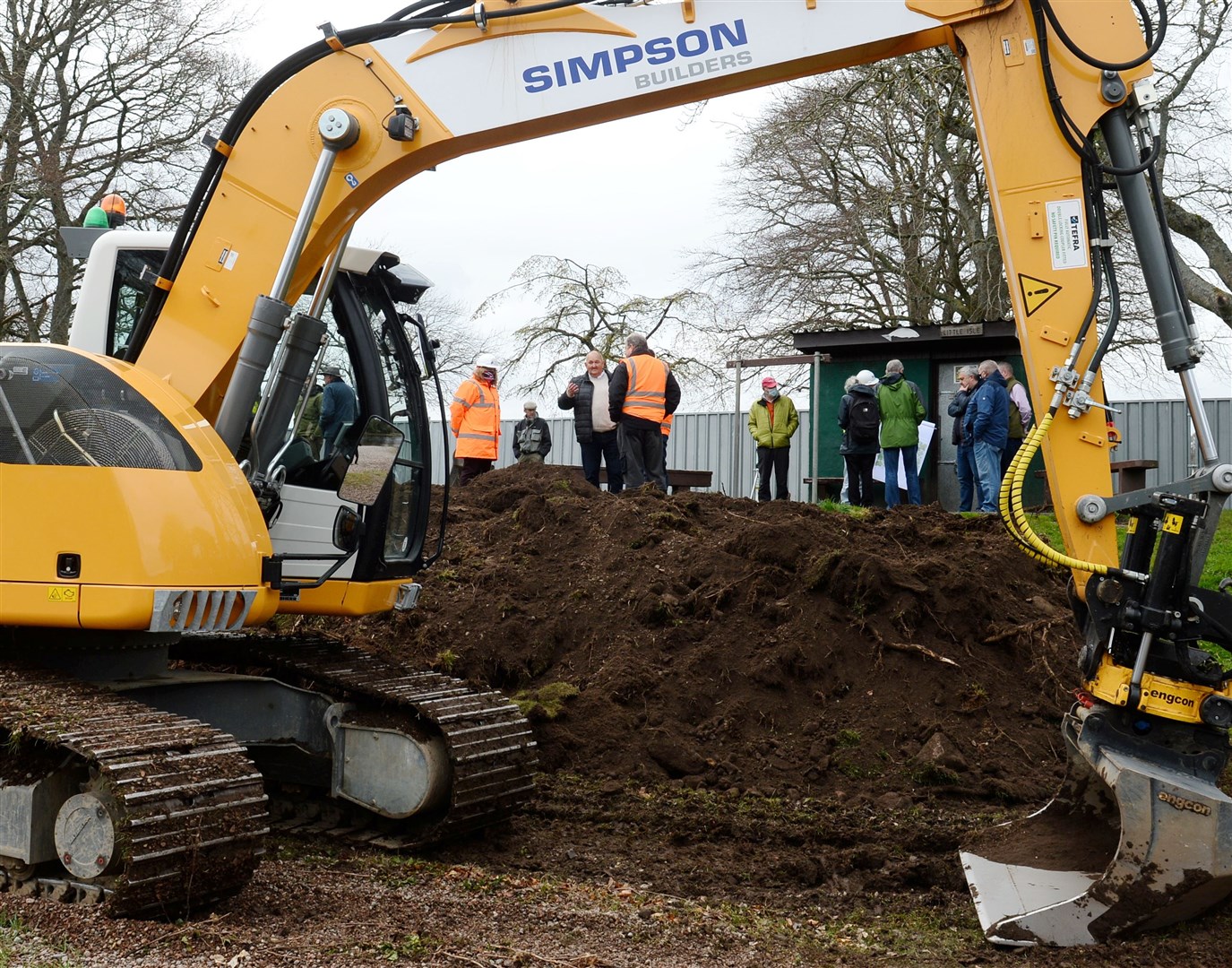 Mark McCann, of Simpson Builders, said the work would be done to minimise disturbance to the wildlife.
"We are taking this very seriously from an ecological point of view about what we are doing and how we are doing it so it doesn't impact on the river more than is necessary," he said.
Also, he did not believe the wall in front of the hut was a trip hazard – he said it was a very obvious step.
He told club members: "We are a local developer and we are here to listen to you and take on any concerns."
Afterwards, club president Alex Elliott said he still had concerns, particularly about the depth of water at the end of the wall plus the wall's height .
"My concern is for the kids – we have a lot of junior fishermen," he said.
Club secretary Graham Forbes agreed. "Also, the artist's illustrations never really showed the height of the wall above the river," he said.
The work is due to be completed in early summer.
Related story: Anglers claim plans for new artwork reveal safety risks
---
Do you want to respond to this article? If so, click here to submit your thoughts and they may be published in print.
---
---
Get a digital copy of the Ross-shire Journal delivered straight to your inbox every week allowing you to swipe through an exact replica of the day's newspaper - it looks just like it does in print!
SUBSCRIBE NOW
---
---