Highland pupils from Black Isle school using technology to keep in touch with care home residents during Covid-19 coronavirus lockdown
---
Published: 10:01, 23 May 2020
---
Contribute to support quality local journalism
---
---
Gallery1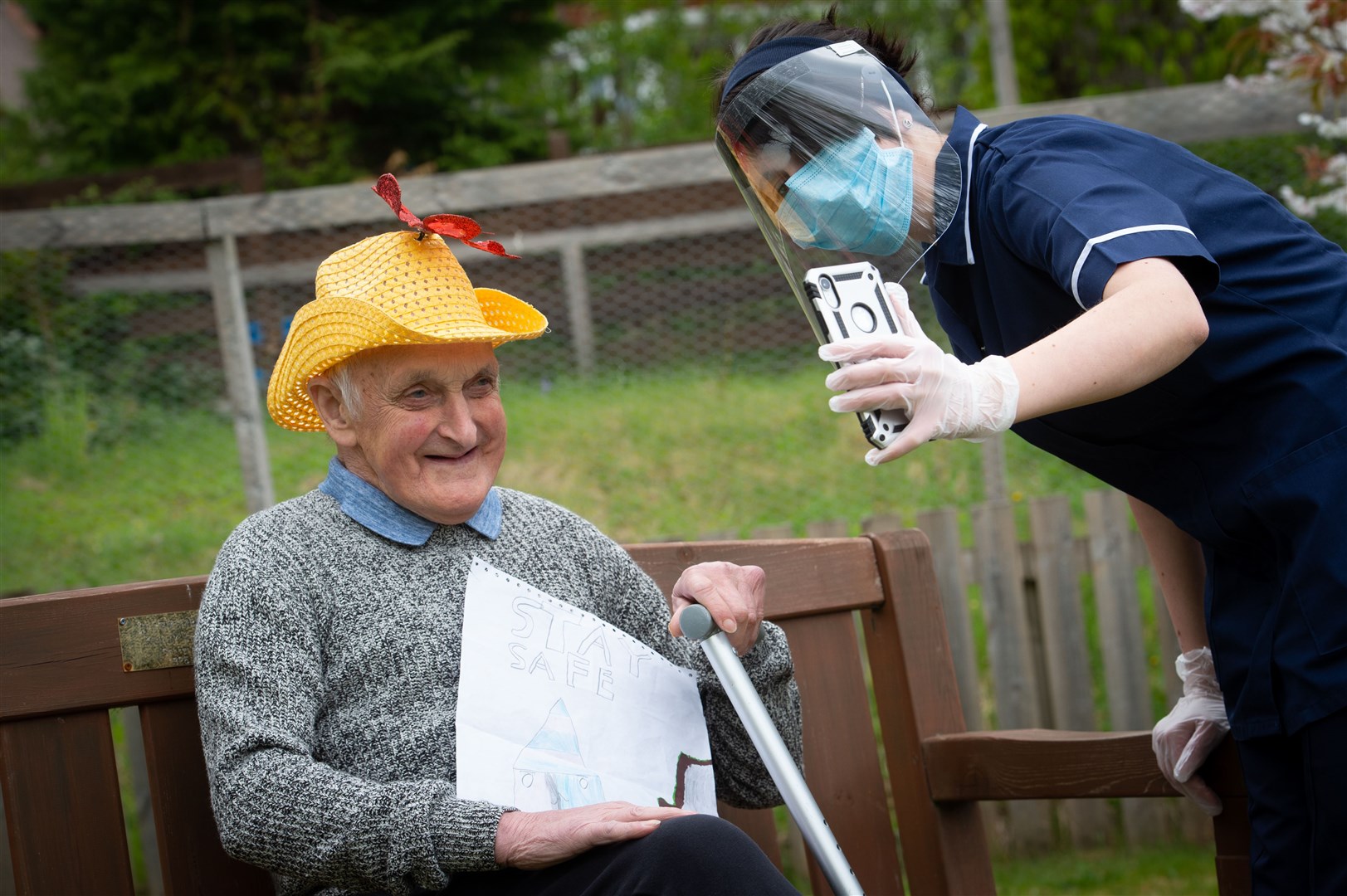 PUPILS in a Black Isle school are bringing joy to care home residents by sharing their school work.
The primary four class from Ben Wyvis Primary School in Conon Bridge have been keeping up their community links with elderly residents by sending letters, stories and even videos of science experiments and dance videos during the coronavirus lockdown.
Class teacher Donalda Morrison said she had used links with parents who are key workers in the homes to share work with elderly residents.
Mrs Morrison said: "As a class we had links with the local care homes, and had regular visits to see the residents at Wyvis House, Fodderty House and Strathallan House. We would go along and share our time, and we played games with the people in the home.
"Of course that has all stopped during the lockdown, so we have been thinking of other ways to keep up our links with people."
As pupils and teachers are all working from home, and using an online system to receive and return school work, Mrs Morrison hit on a idea.
She explained: "So I came up with the idea that our class could share our work with the residents – and the feedback has been great.
"We have a number of parents who work in the local residential homes, so when I get the work back in, and with the permission of the parents and pupils I then share it with the key workers who pass it on to the residents.
"The response from the residents has been lovely – and they are enjoying the interaction with their local school children, albeit virtually. The residents often know the children because they are maybe a relative, or they know whose family the children belong to. But also, it is a really difficult time in the nursing home as no one is able to visit at this time, and it must be very hard for everyone involved."
Pupils in isolation have also been keeping in touch with each other, Mrs Morrison said: "The children have been writing notes to each other to keep in touch during the lockdown, it is very sweet.
"They are writing things like 'I can't wait to play football with you' or 'I am missing you', they have even been passing on birthday messages. It is going to be great fun when they all get back together."
Parent Chloe Macleod, who is the manager for is Fodderty House and Strathallan House, said: "It is amazing to have the children's work and videos in the home.
"They have been reading stories for school work, and that has been like an audiobook for the residents. But they just love to see the children and watch their videos and have their notes.
"We had organised for residents to go to the school on a Wednesday afternoon to work on a project together, but that has all been put on hold for now."
---
This website is powered by the generosity of readers like you.
Please donate what you can afford to help us keep our communities informed.
BECOME A SUPPORTER
In these testing times, your support is more important than ever. Thank you.
---
---