PICTURES: Ross-shire road repair progress flagged by Highland Council as completed projects shown off; Road repairs in Wester Ross, Cromarty Firth, Dingwall and Seaforth and Tain and Easter Ross wards highlighted
---
Published: 18:08, 08 June 2021
| Updated: 18:10, 08 June 2021
---
Easier access to your trusted, local news. Subscribe to a digital package and support local news publishing.
---
---
PROGRESS on road repairs in four Ross-shire wards is being flagged by Highland Council as it seeks raise awareness of what is being done on the large network it is responsible for maintaining.
The local authority has come in for intense criticism over the state of many roads across the region with potholes being amongst the top gripes.
It says its roads team has completed 10 prioritised road projects across four of its Ross-shire wards comprising some 21,387 square metres of roads repaired – the equivalent sized area, it says, of three football pitches.
The works have been carried out according to the prioritised area capital programme for 2021-2022.
Gallery1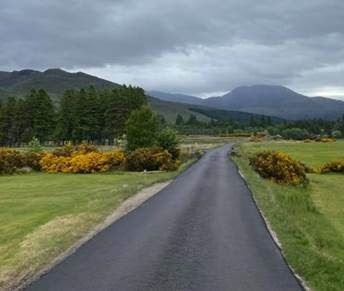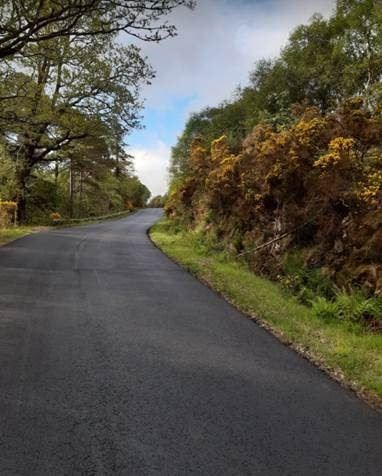 In Wester Ross, Strathpeffer and Lochalsh, roads have been resurfaced at Bundalloch Road, Dornie (2847m2), Strathy Hill, Plockton (2350m2), A896 East of Lochcarron (9232 m2), and the A832 Kerrisdale (1350 m2).
Repairs have been made to the U1992 Swordale Road in the Cromarty Firth ward.
In Tain and Easter Ross, 503 m2 road surface has been repaired on the C1012 Scotsburn Road near Moor Farm and 1800 m2 repairs made to Rockfield Road. Potholes have also been patched at Mansfield, Tain.
Resurfacing works have also been completed in Dingwall and Seaforth at Conon House – Highfield Park Rd (1171 m2) and on the U2642 Highfield – Mulbuie Road, where two sections of road have been resurfaced covering 2134m2.
The local authority said: "These are some of the many road projects completed on Highland Council's 6754km of road network that the local authority is marking in its recent #HighlandRoadsRecovery campaign.The council is highlighting some of its roads maintenance works that have recently been completed and these are being featured on social media with the hashtag #HighlandRoadsRecovery.
"It's very important to know how to report damage to Highland Council-maintained roads and pavements (including potholes). This can be done by using the online forms on the Council's website at www.highland.gov.uk/report."
---
Do you want to respond to this article? If so, click here to submit your thoughts and they may be published in print.
---
---
---