PICTURES: No ifs, no butts: Ullapool Sea Savers draw attention to drain risk in campaign to protect marine environment from toxic litter
---
Published: 12:00, 10 July 2021
---
Easier access to your trusted, local news. Have a look at our brand new digital subscription packages!
---
---
AN acclaimed group of Wester Ross activists who have made waves with their efforts to protect the marine environment are now helping draw the public's attention to where the sea starts.
Ullapool Sea Savers have raised the profile of marine pollution by staging clean-ups and campaigning about the need to dispose of potentially damaging litter like cigarette butts properly.
The group's new wave of youngsters are building on the No Ifs, No Butts campaign to flag how they are the most littered item in the world and not only take years to degrade but also carry toxic chemicals into the environment and sea.
Local businesses will be asked to display more posters and offer disposal facilities where people smoke. The group will highlight how butts and other rubbish thrown away in the street often wash down drains and end up in the sea. A biodegradable chalk paint that will wash away after a time is being used to highlight the issue.
Gallery1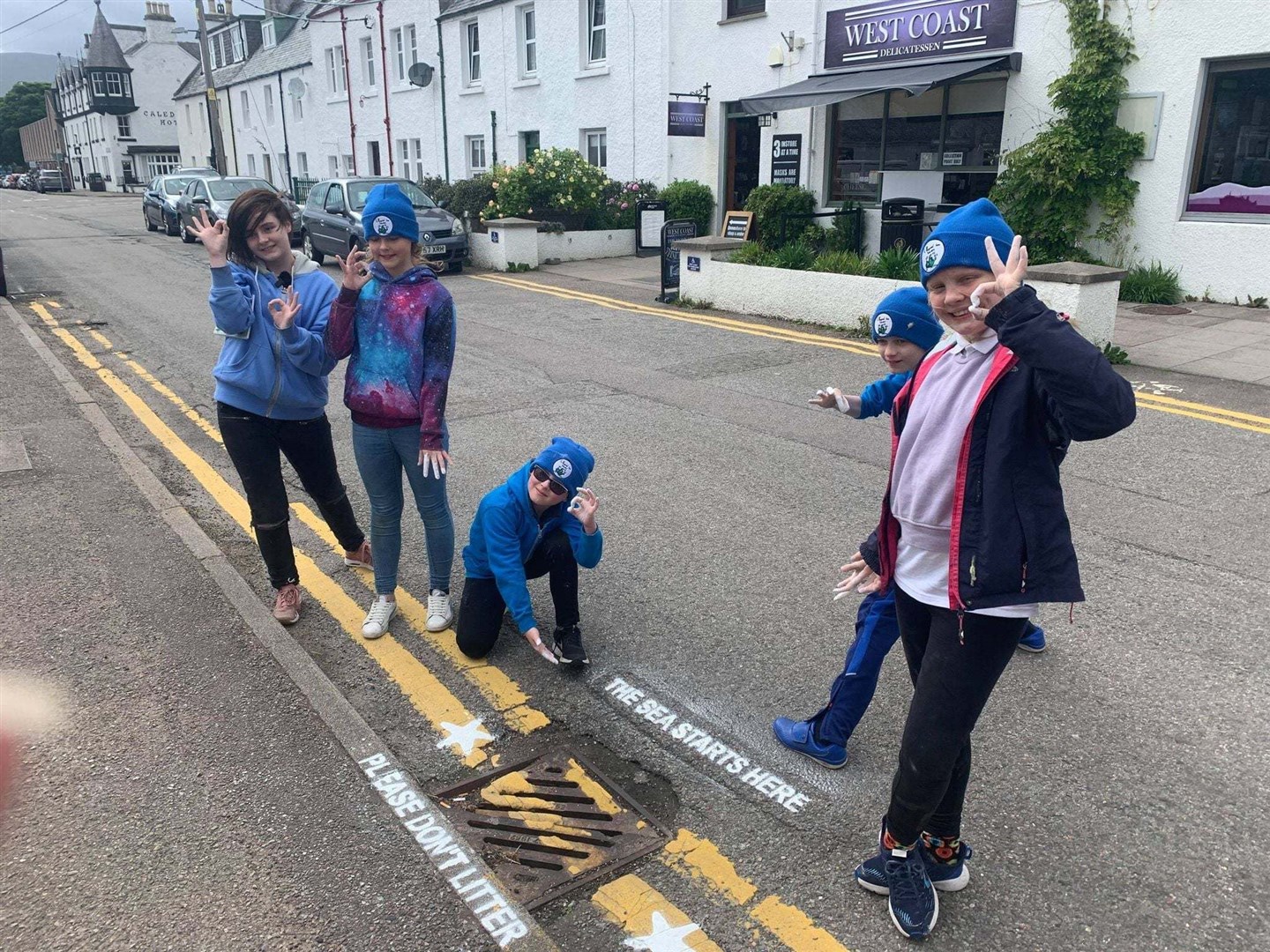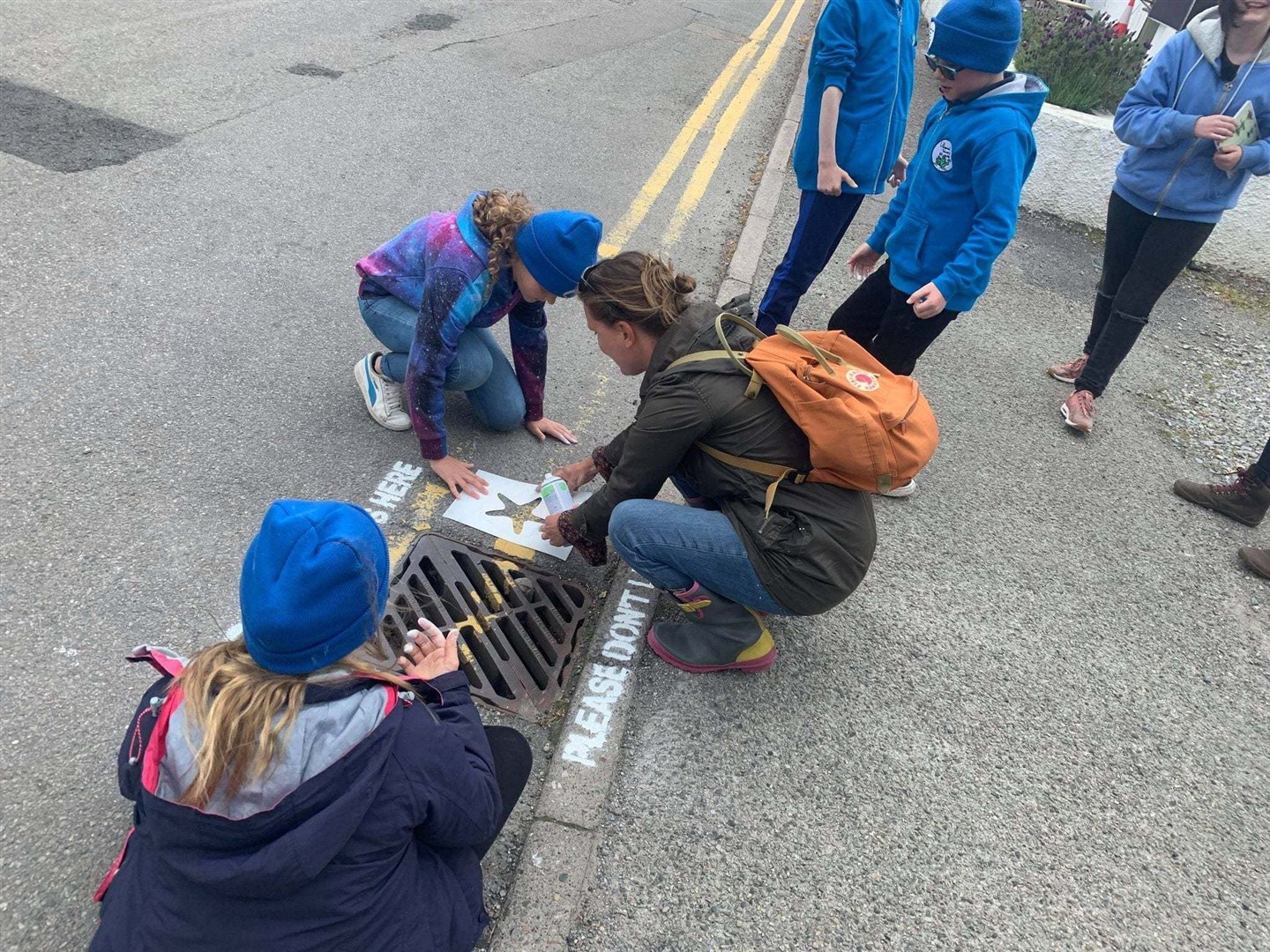 Cal Major, Ocean Advocate, joined the group as it got the message around four more drains in Ullapool.
LaserCut was thanked for donating the stencils to the children.
---
Do you want to respond to this article? If so, click here to submit your thoughts and they may be published in print.
---
---
---