Pop star cooks up a storm in Ross-shire with a Lidl help from her friends; KT Tunstall's Strathpeffer Pavilion charity gig is a sell-out success; Star finds time for cheese in Tain and cooking lesson at Dingwall Primary
---
Published: 07:29, 25 January 2020
| Updated: 07:45, 25 January 2020
---
Contribute to support quality local journalism
---
---

A WHIRLWIND visit to Ross-shire by singer-songwriter KT Tunstall proved just the tonic for blue Monday as the Scottish star rocked Strathpeffer Pavilion, popped in to a Tain cheese factory and shared cooking tips with kids in Dingwall.
It was all part of a special charity tour in conjunction with Lidl marking its 25 years in the UK as well as a celebration of some of the 430 locally-sourced products the supermarket sells.
Money raised at the event from ticket and drink sales at the sold-out Strathpeffer Pavilion show will all go to the STV's children appeal which after just one show in Aberdeen has raised £21,000.
The idea for the tour-come-campaign grabbed the singer's attention because she is "passionate" about healthy eating and being on tour and consuming "rubbish" got her thinking about what she could do.
What attracted the Suddenly I See star to a large company like Lidl was its selection of local producers for many items meaning that consumers get access to fresher food and there is a reduced carbon footprint.
Part of the tour has seen her visit schools to teach youngsters how easy it is to cook healthy tasty food and so she dropped in on the P6s and P7s at Dingwall Primary for what is called a KT Kitchen.
She showed them one of her recipes that she cooks on tour and described the kids as being so excited that had they been adults the police may have been called.
Right before taking to the stage she had another KT's Kitchen and shared her recipe for shakshuka – a baked middle-eastern inspired dish.
Gallery1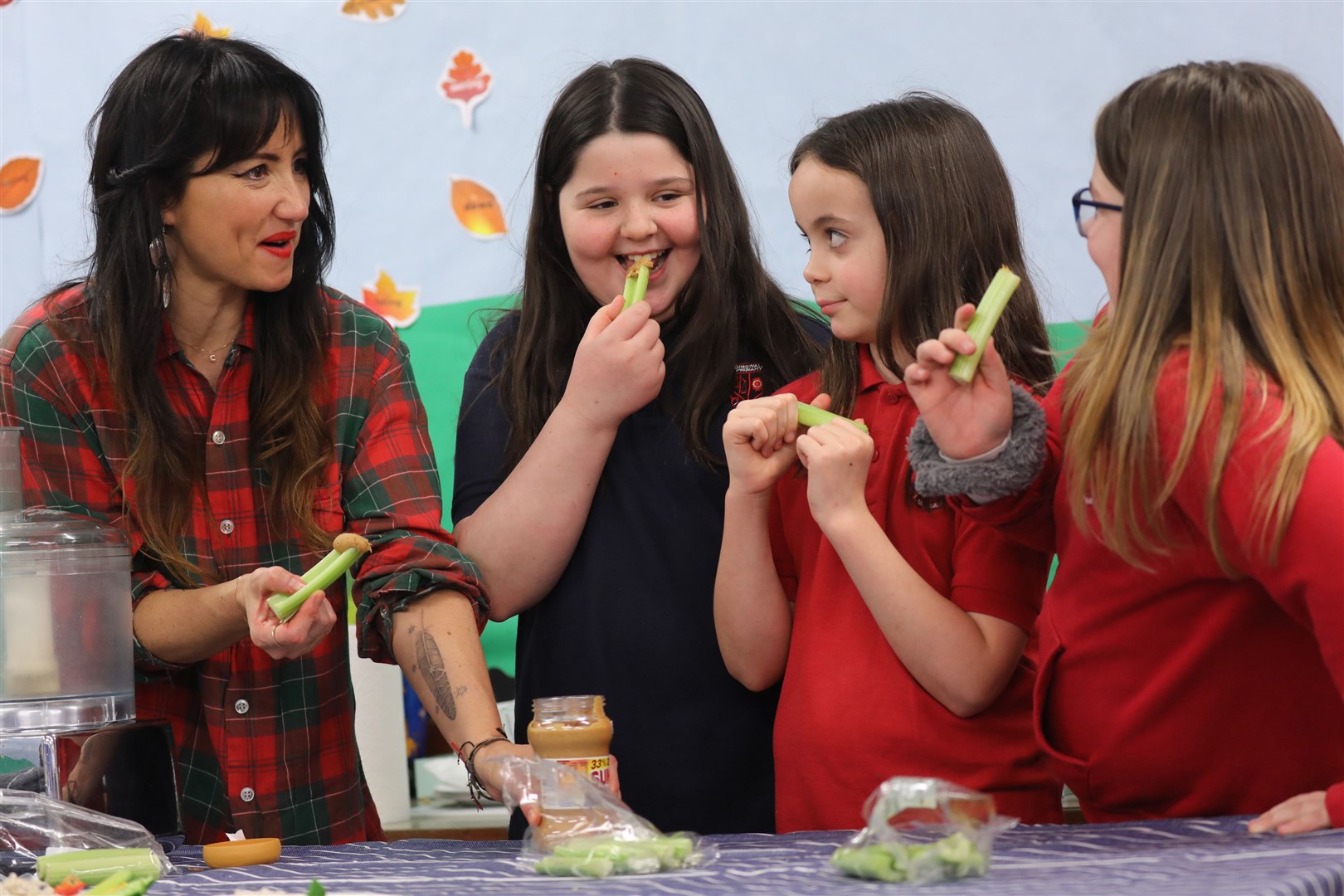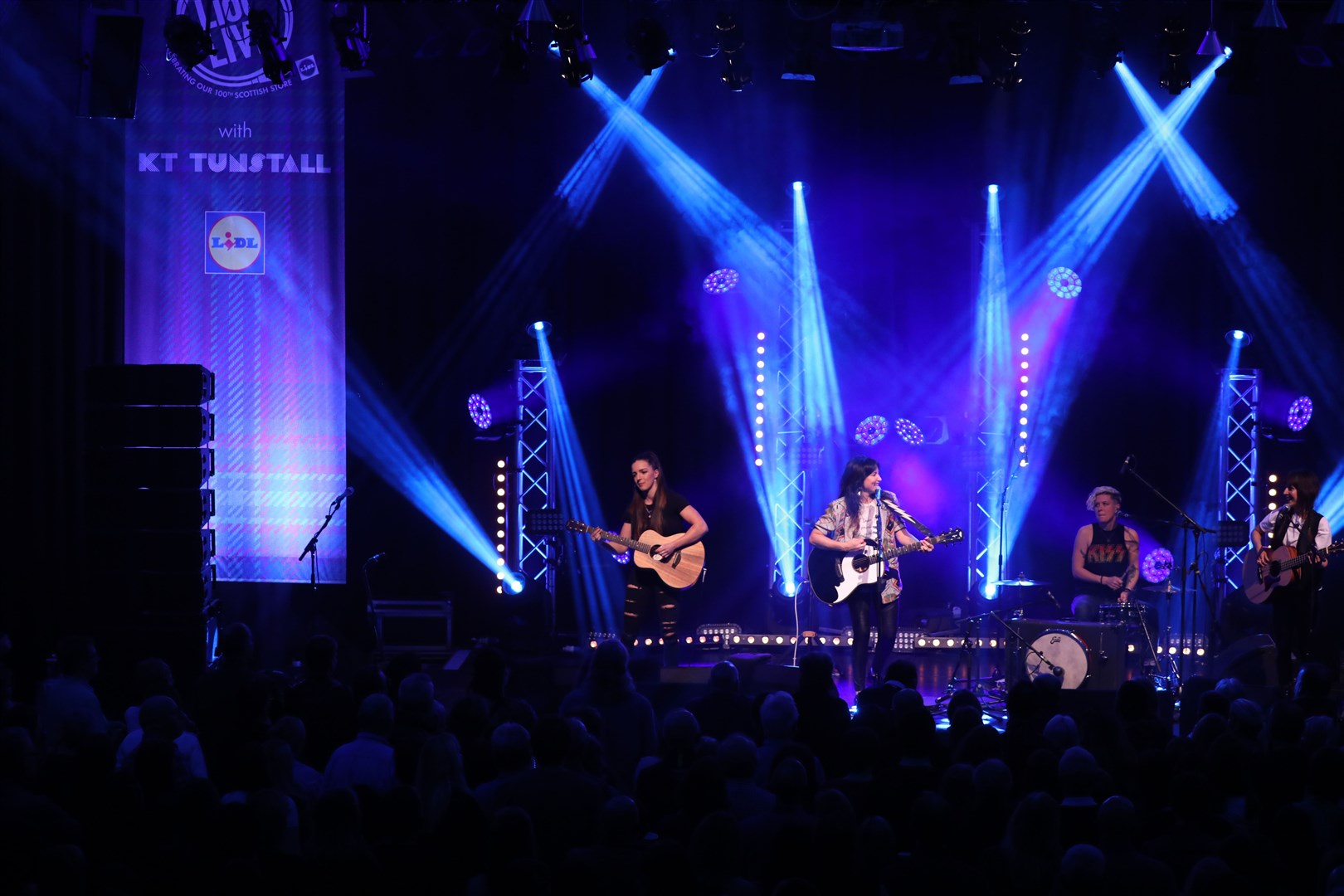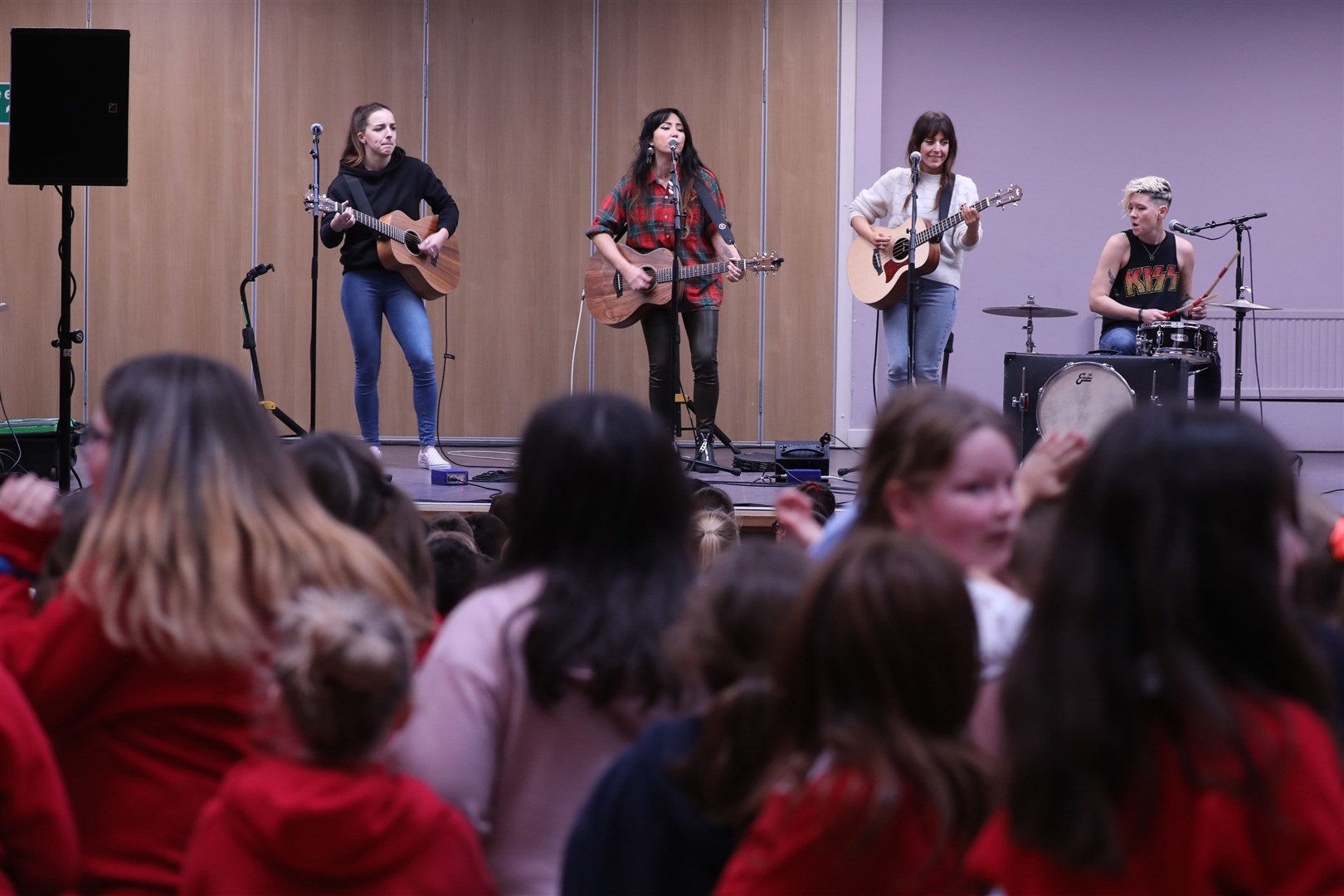 KT said: "So I am very interested in any company that is socially conscious and doing things for communities.
"There were these great crossover areas with me a Lidl – I didn't know what a socially conscious company it is when it came to the environment, local produce and working a lot for charity.
"And also the thing that I am quite passionate about Scotland and being Scottish is being on the road it is very easy to just eat rubbish and Scotland has a problem with its diet.
"Heart disease is really really particularly high in Scotland, more women are dying from heart disease than they are from breast cancer and the average age is not as high as it should be.
"I have worked with heart disease Scotland a little bit and diet is a huge part of that, so the fact that Lidl is working with 60 producers, so almost 450 Scottish products which are freshly sourced, like local fresh homemade products.
"What I am really interested in is people, we all need to make money, all of us want to make a good living, but there is no reason at the same time that you can't do great stuff along the way.
"All the money getting raised is going to charity. So we have already raised £21,000 for STV Children's Appeal so is anyone is being cynical they're obviously just being the Ghost of Christmas past."
---
This website is powered by the generosity of readers like you.
Please donate what you can afford to help us keep our communities informed.
BECOME A SUPPORTER
In these testing times, your support is more important than ever. Thank you.
---
---