Global appeal over George Bain online Celtic art collection housed on Black Isle; #CelticCreativity consultation precedes launch of major new website
---
Published: 11:00, 17 May 2020
---
Get the Ross-shire Journal sent to your inbox every week and swipe through an exact replica of the day's newspaper
---
---
ARTISTS and craftspeople around the world are asked how they would use a famous collection of Celtic art housed on the Black Isle online.
Groam House Museum has launched the #CelticCreativity consultation to ask how people would like to use the George Bain collection of Celtic art online.
The Rosemarkie museum cares for the nationally significant archive of the 20th-century Celtic revival artist and educator.
As only a tiny proportion of the collection can be on display, Groam House is building a new website so that people around the world can access more of the collection to inspire creativity.
We hope that as many people as possible will take the time to share their views with us so that the collection can realise its potential as a living, vibrant resource.
Doug Maclean
Project officer Jo Clements explained: "George Bain was a visionary figure who believed that everyone could and should create their own Celtic art and craftwork. We want to make sure that we present the art and craftwork in the collection in a way that inspires people to use it creatively, so our #CelticCreativity consultation asks artists and craftspeople to tell us what they need to know about the collection and what they would do with it so that we can give them the information and material they need.
"Last year we worked with animation and contemporary dance groups locally to understand the creative process in more depth, but now we want to hear from other artists and crafters around the world."
Artists and craftspeople can join in the #CelticCreativity consultation on Facebook, Twitter or Instagram or through the museum's online questionnaire.
"We are grateful to Museums Galleries Scotland, Creative Scotland, and our dedicated team of voluntary fundraisers for providing the funds to allow this project to happen", said Doug Maclean, chairman of the Groam House Museum Board of Trustees. "We hope that as many people as possible will take the time to share their views with us so that the collection can realise its potential as a living, vibrant resource."
Who was George Bain?
George Bain (1881-1968) was a key figure in the world of modern Celtic design. A trained artist, he devoted much of his life to the study of the techniques used by people in the past to produce their intricate mathematical designs. These designs appear on the Pictish stones of eastern Scotland, the highly sophisticated metalwork and jewellery from Britain and Ireland and the early illuminated manuscripts which include the Books of Durrow, Kells and Lindisfarne.
Bain's achievement in working out these techniques was significant in the renaissance of interest in this type of art-work. His role as a teacher of the framework within which this art-form could be further developed and constructed anew was of great importance. Bain always maintained that "the mere copying of the ancient work is as valueless as it is impossible, but by understanding the methods, new designs and even new methods in this peculiar art may be produced". His applied maxim was always: "Theory may inform but Practice convinces."
The consultation comes on the back of the continued resurgence of interest in Celtic and Pictish art.
The George Bain Collection is a unique collection of his art, craftwork, educational material as well as archive material such as his correspondence. It has been awarded the status of a Recognised Collection of National Significance for Scotland – a status awarded by Museums Galleries Scotland on behalf of the Scottish Government.
The initial collection of artwork was donated to Groam House Museum by members of the Bain family in 1998. They gave further substantial donations in 1999 and 2005.
There have also been smaller donations from other individuals. In 2012 the museum was awarded a Collecting Cultures grant by the Heritage Lottery Fund. This enabled the purchase of further art work by Bain, as well as by his contemporaries in the Celtic Art Revival of the late 1800s and early 1900s.
Gallery1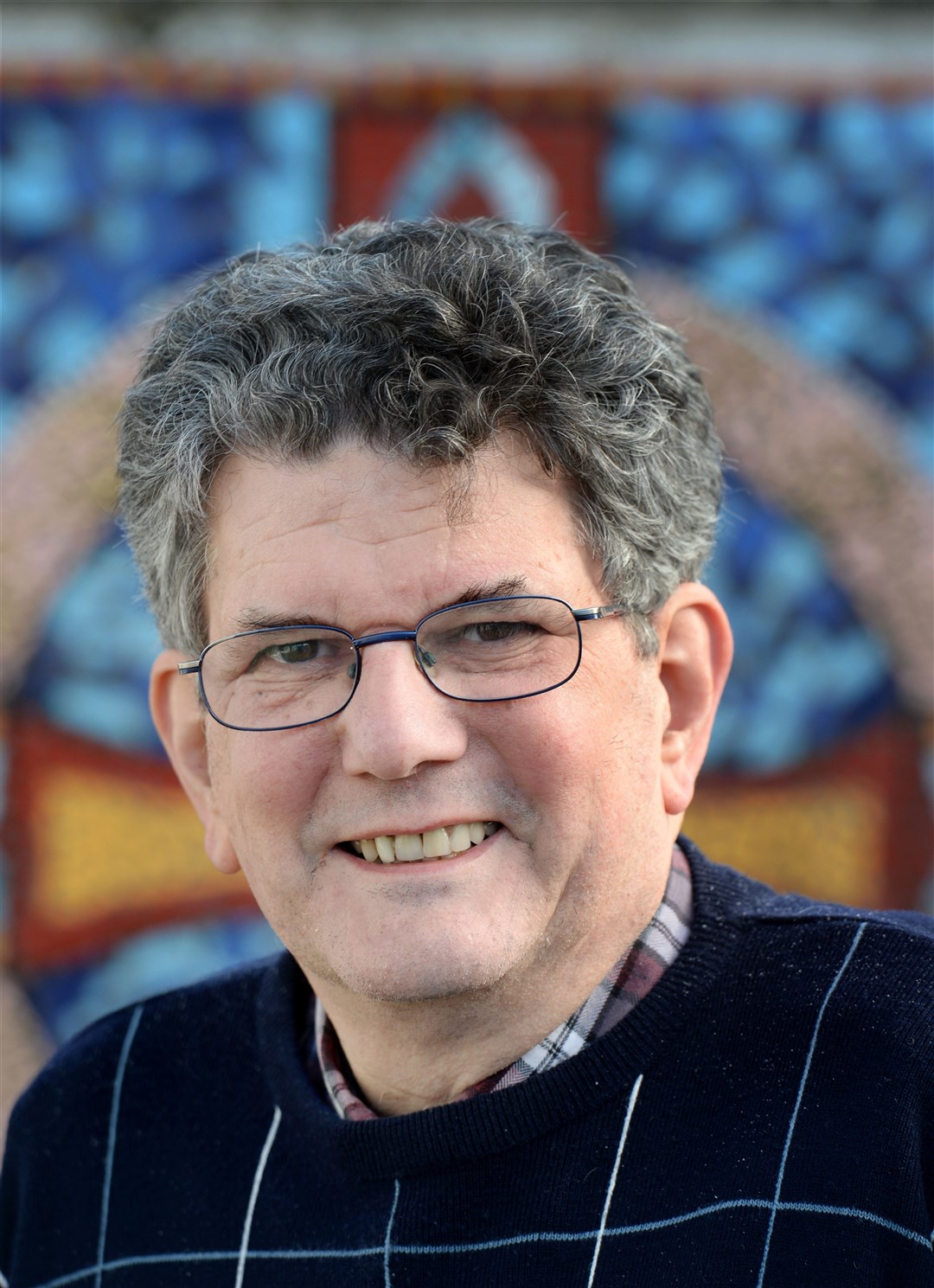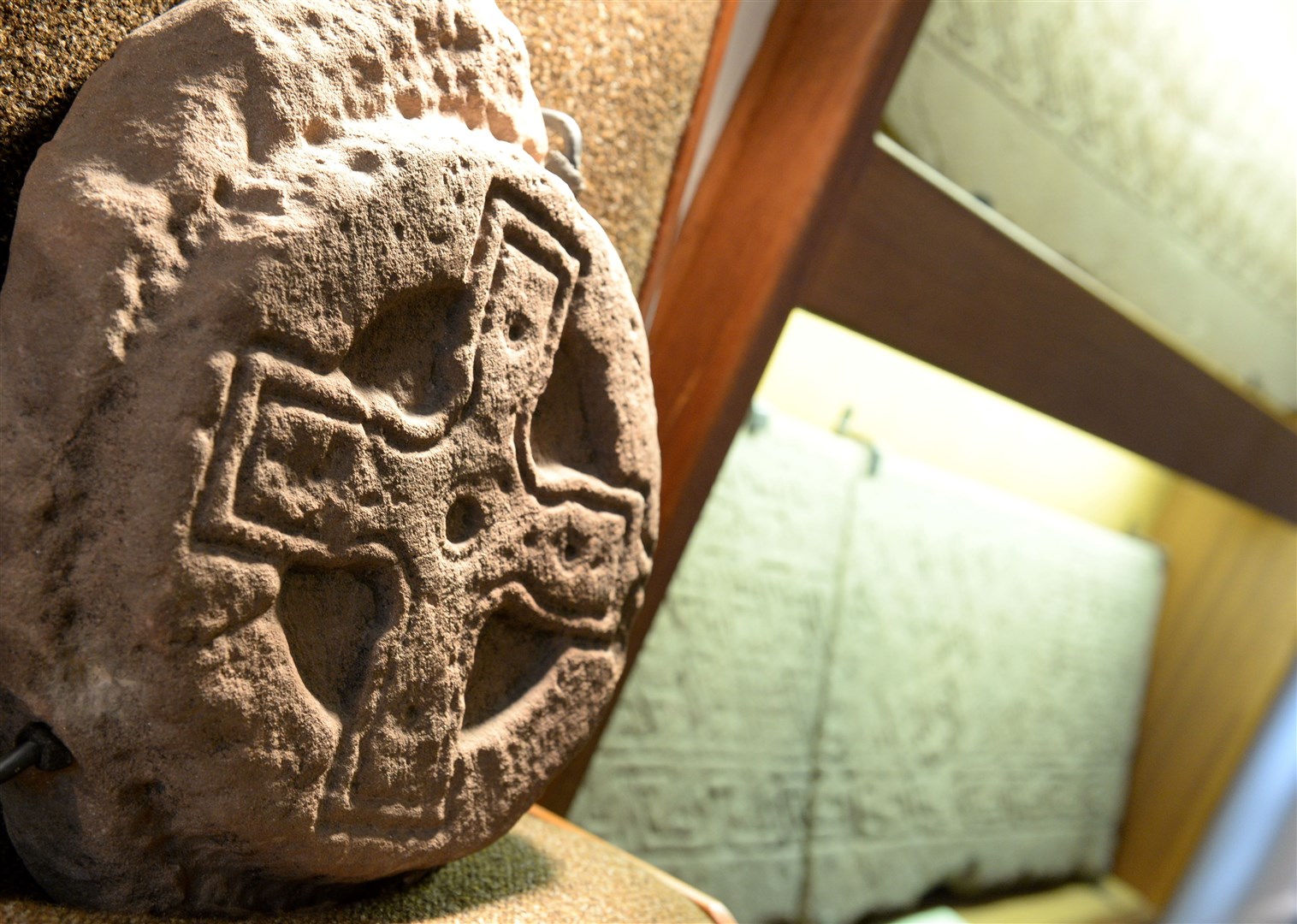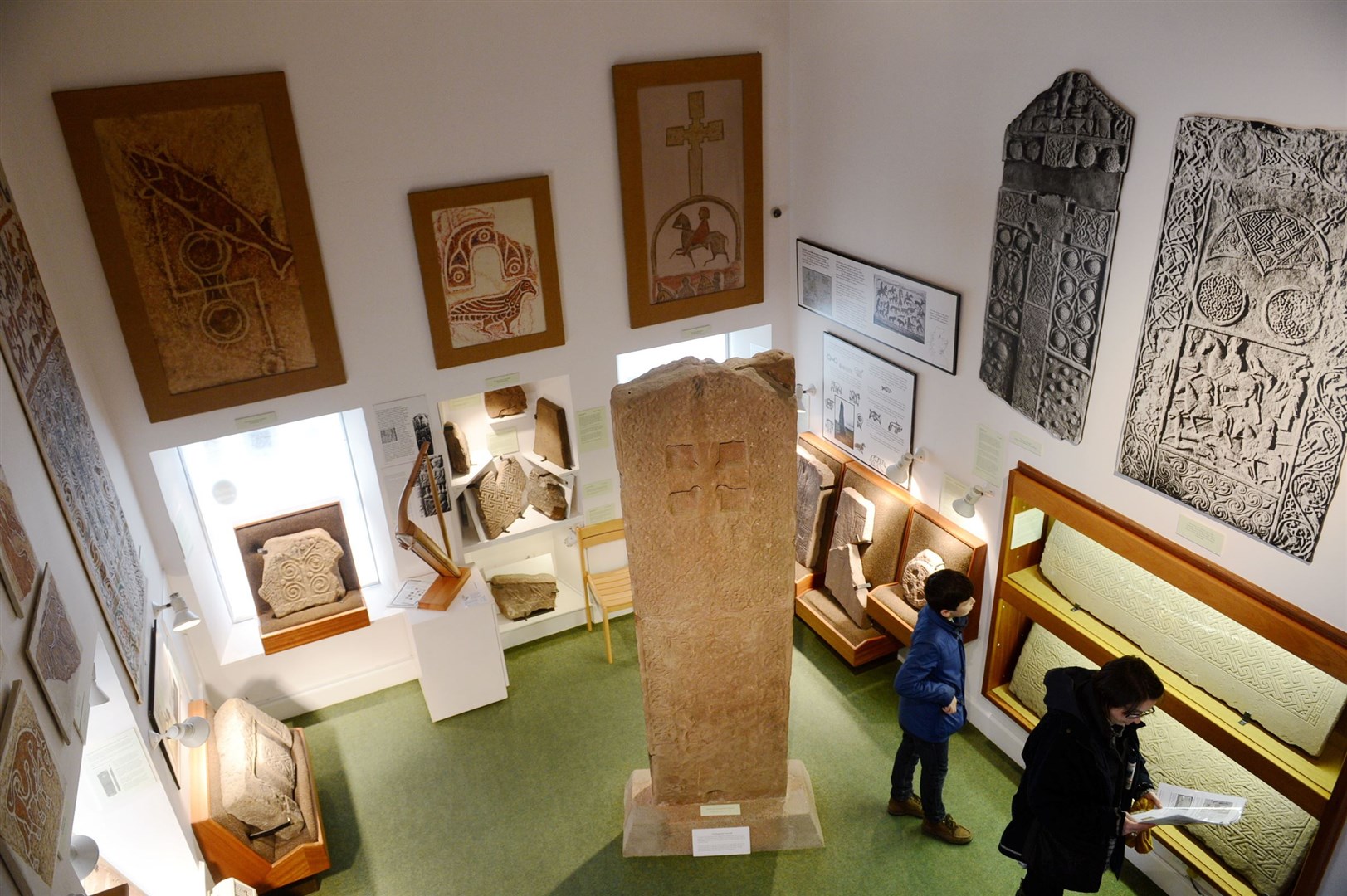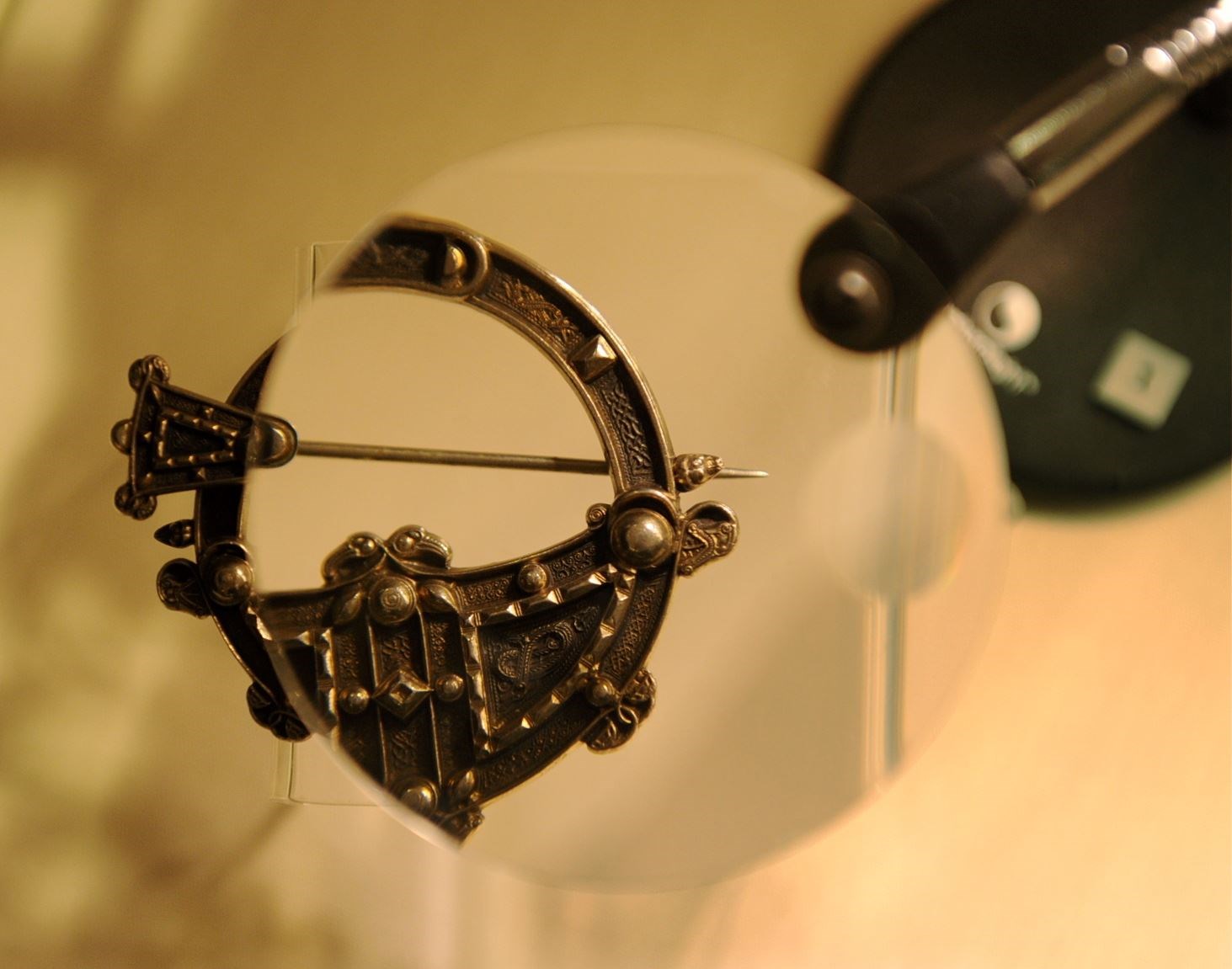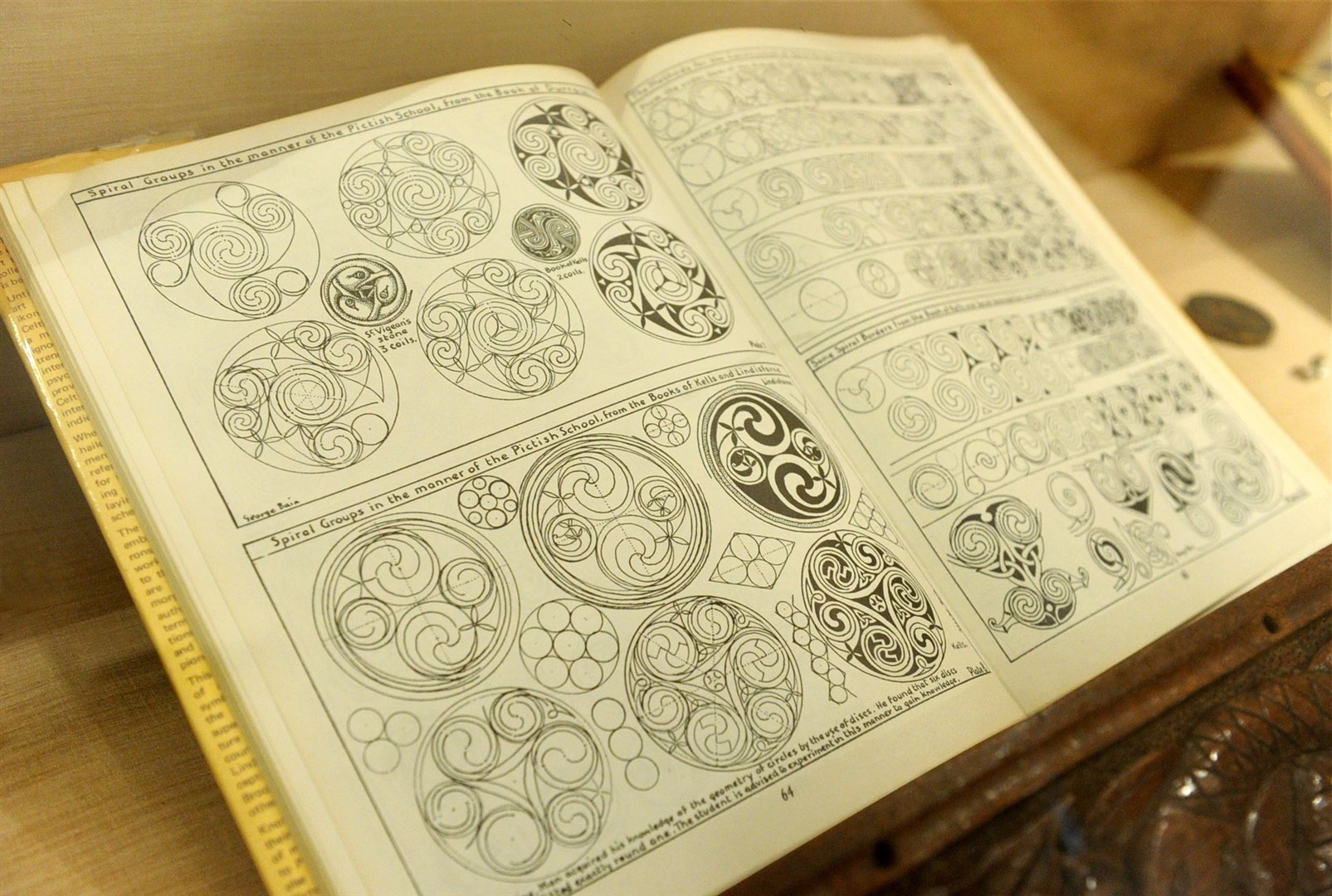 Groam House Museum
Groam House Museum is a small independent museum in the centre of Rosemarkie on the Black Isle. In addition to the George Bain Collection, the museum holds an internationally important collection of Pictish sculptures that were part of the vibrant early Christian monastic settlement in Rosemarkie, around 1200 years ago, and a collection of photographs and archaeological finds from the area.
While the museum is currently closed as a result of the Covid-19 restrictions, virtual visitors can still see material developed for the summer exhibition at https://scribalstyles.net/
The museum is largely run by volunteers who welcome visitors, raise funds through monthly events, organise an annual summer lecture programme, and assist in exhibitions.
Sharing the Creativity of Celtic Art through George Bain's Collection is a project funded by Creative Scotland and Museums Galleries Scotland. The project began with creative outreach workshops in dance and animation which culminated in a performance with live projection at Fortrose Cathedral in November 2019 - photos and video linked here
The second phase of the project takes the learning from working with these creative practitioners, and the artist and craftsperson consultation to digitise the collection and develop a new website to showcase the George Bain Collection and stimulate new creative work. The new website will be launched in late 2020 or early 2021, depending on when the Covid-19 situation is resolved.
Related articles: Hunt on for Pictish museum 'greeters'
Artist makes 7000-mile honeymoon trip to see Black Isle museum which inspired lifelong passion
Black Isle competition scares up smiles during lockdown
---
Do you want to respond to this article? If so, click here to submit your thoughts and they may be published in print.
---
---
Get a digital copy of the Ross-shire Journal delivered straight to your inbox every week allowing you to swipe through an exact replica of the day's newspaper - it looks just like it does in print!
SUBSCRIBE NOW
---
---