Evidence from Wester Ross roundhouse dig could unlock mysteries of past; Archaeological probe near Gairloch Museum to be sent for analysis
---
Published: 13:00, 25 October 2020
---
Easier access to your trusted, local news. Subscribe to a digital package and support local news publishing.
---
---
VITAL evidence which could help to more precisely date an ancient Gairloch roundhouse was unearthed during a three-day archaeological dig at the site.
Led by Dr Tom Gardner as part of the BBC's #MuseumPassion week, the dig concentrated on remains close to Gairloch Museum, which supported the event.
Curator Dr Karen Buchanan said they had found carbon deposits which will be sent for testing.
"If we find charcoal or anything that has been burned, we can use radiocarbon dating," she said.
Pollen found during digs may also be analysed to build a broader picture of the archaeological history of the site.
The dig, which took place from Wednesday to Friday last week, was streamed on social media, and local volunteers helped out.
"We're really delighted that Tom agreed to lend us his experience and supervise the dig," Dr Buchanan said.
"It's a great chance to gather more data and material for carbon dating, and it gave visitors the opportunity to see a dig in action and to hear first-hand about these fascinating roundhouse dwellings and the part they play in our local history."
Gallery1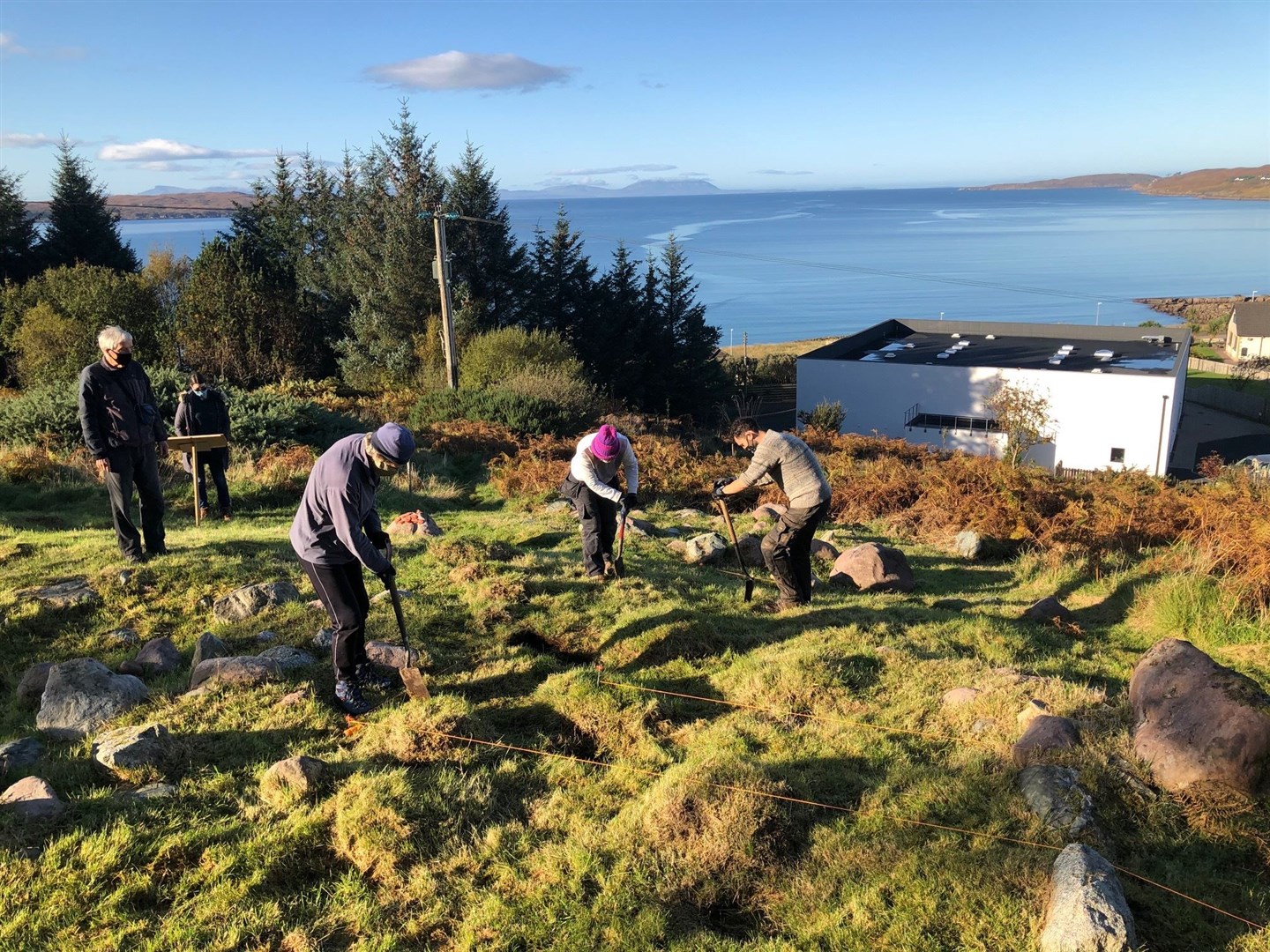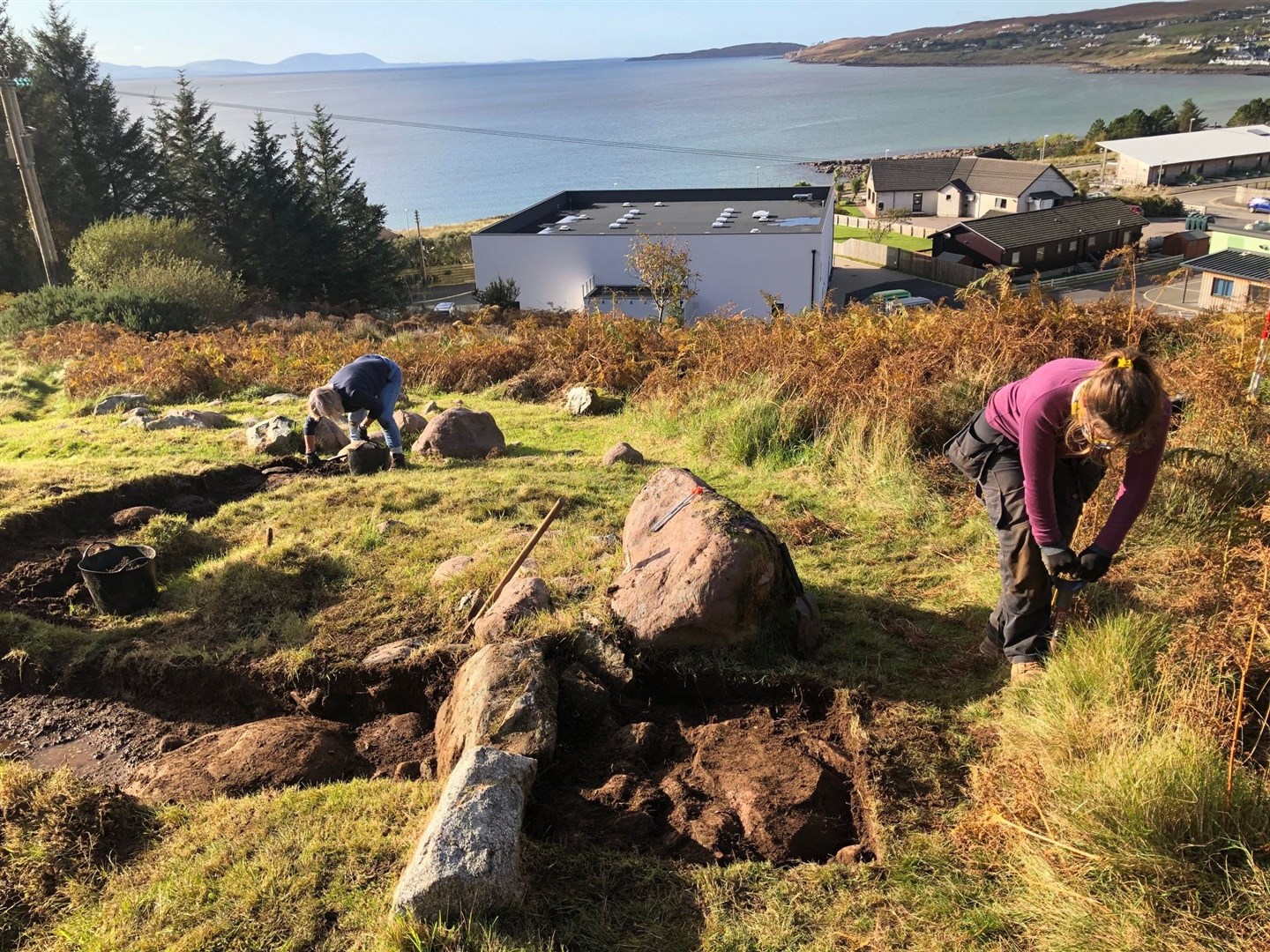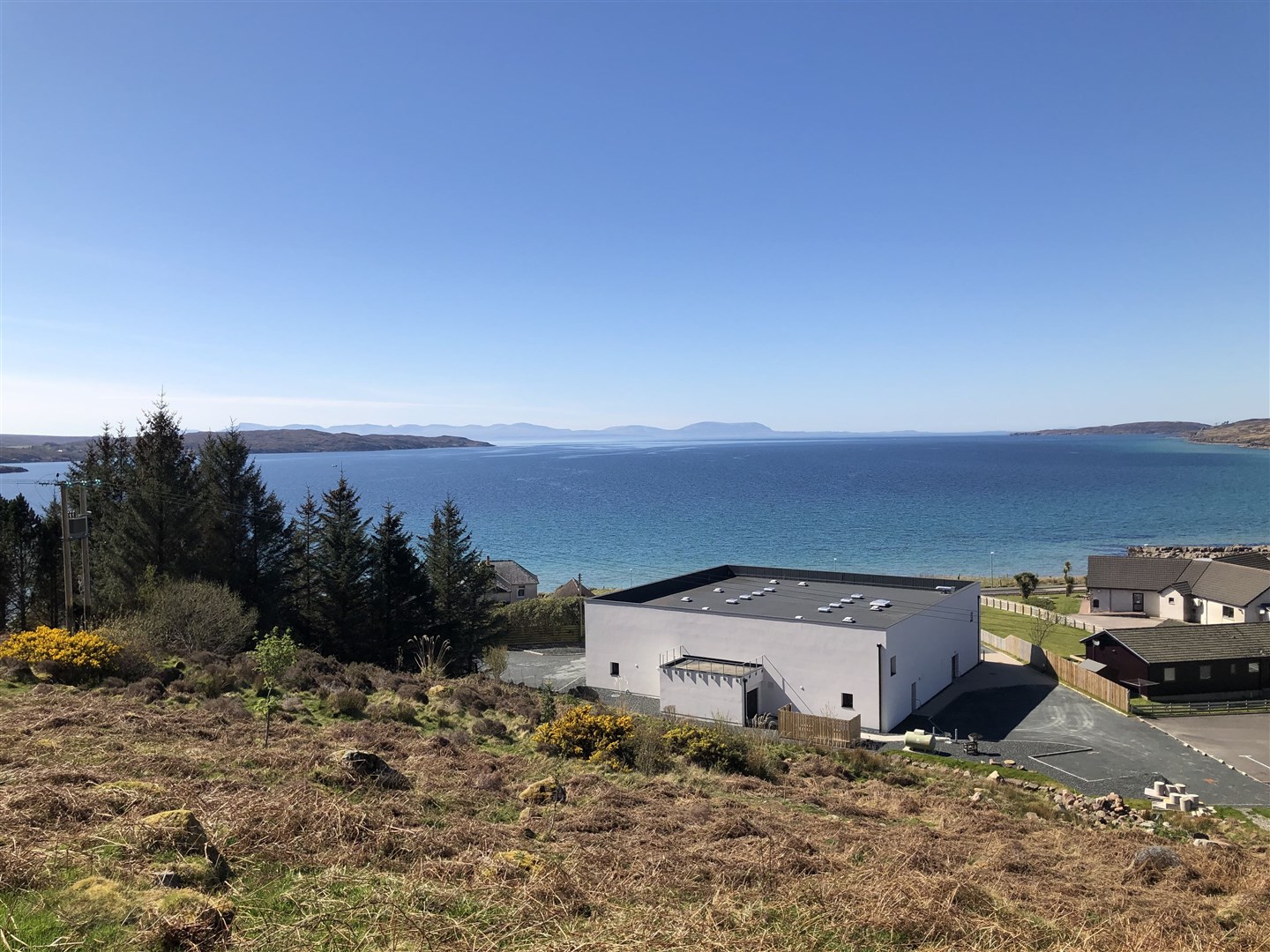 Roundhouses are prehistoric buildings with a single entrance, constructed with a conical thatched roof and supported on wooden posts, ring beams and rafters.
In Scotland they were built during the Iron Age between 800BC and 500AD, in different shapes and for different purposes, which archaeologists still debate today.
The excavated Gairloch roundhouse was of average size, with a diameter of 10 metres, and has been bisected by the old road from Loch Maree, which now passes through it.
It is part of the Achtercairn Archaeology Trail, a two-mile circuit nestled just behind the museum.
It takes in the sites of 10 roundhouses in total, as well as some stunning views of Gairloch itself and Skye beyond.
Related: Gairloch attraction wins Oscar of the museum world
WATCH: Wester Ross fairytale Gille Dubh brought to life with help of Outlander star Sam Heughan
Secrets of Wester Ross to be probed at exciting roundhouse dig
---
Do you want to respond to this article? If so, click here to submit your thoughts and they may be published in print.
---
---
---