Diageo's Glen Ord Distillery in Muir of Ord helps distribute almost 2000 bottles of hand sanitiser to Black Isle and wider Highland groups to aid in response to Covid-19 coronavirus pandemic
---
Published: 11:55, 19 May 2020
| Updated: 11:57, 19 May 2020
---
Get a digital copy of the Ross-shire Journal delivered straight to your inbox every week
---
---
Gallery1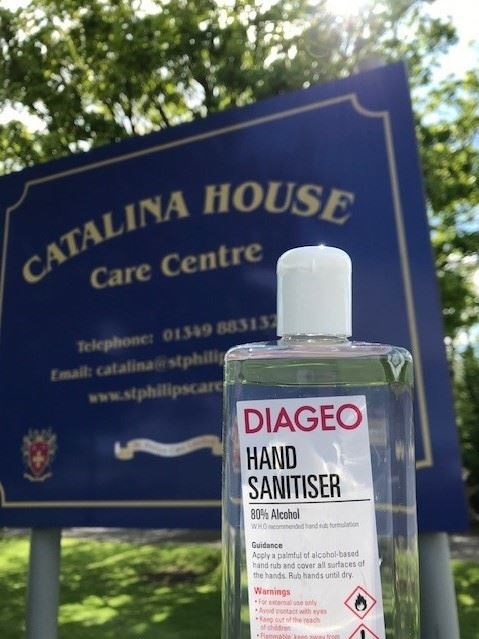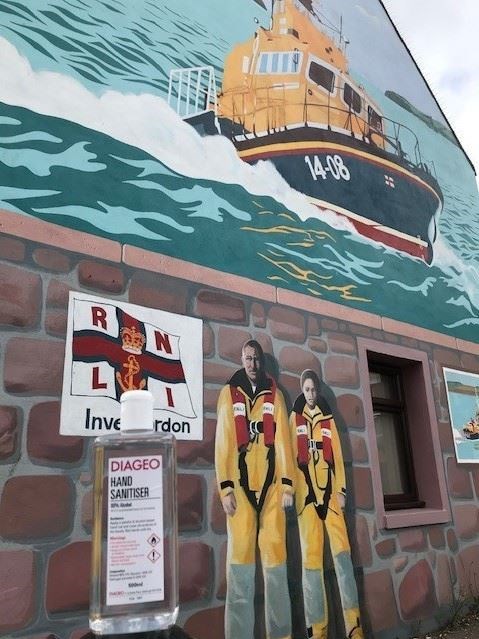 A BLACK Isle distillery has begun distributing almost 2000 bottles of free hand sanitiser to those most in need in Ross and Cromarty.
Diageo employees at the Glen Ord Distillery in Muir of Ord have been working in partnership with local groups to make sure the bottles reach the likes of the emergency services, care homes, care in the community staff and volunteers helping the vulnerable.
Daniel Cant, Glen Ord Distillery Manager, said: "Our team had expressed their willingness to contribute to the fight against the virus and are delighted to be able to distribute such a large quantity of hand sanitiser in and around Muir of Ord.
"We're proud to be doing our bit to help, and we hope this donation will help keep frontline workers in the community, and those they serve, safe during the pandemic."
The 500ml bottles of hand sanitiser have been made to World Health Organisation formulation, with the liquid developed by a team at the company's technical laboratories in Menstrie, Clackmannanshire, and production and packaging undertaken by staff at the Leven packaging plant in Fife.
Diageo's various sites are distributing more than 55,000 bottles of free hand sanitiser in their communities.
Areas set to benefit from the donation include communities in and around Diageo's Distillery Visitor Centres, such as Oban and Dalwhinnie, as well as the rural areas where the company operates in the Highlands and Islands, including the gamed whisky distilling communities of Islay and Speyside. Distribution will also be seen across central Scotland where the company's packaging and production plants are based, in Clackmannanshire, Fife and Renfrewshire.
This direct local distribution of hand sanitiser for communities in Scotland is in addition to an earlier global initiative by Diageo which saw 500,000 litres of alcohol donated to be manufactured into hand sanitiser for the NHS.
Ewan Andrew, President, Diageo Global Supply and Procurement, said: "This initiative has very much been driven by our people at our sites, the length and breadth of Scotland, who want to contribute locally in their communities, especially those who are in the frontline of this crisis.
"I am extremely proud of every employee and our suppliers who have contributed to this project, from the scientific and regulatory teams who developed the process through all the colleagues working to make and distribute it to the community."
A number of Diageo's regular suppliers contributed voluntarily to the project by donating ingredients and services to the production process. These included WH Malcolm (logistics and distribution support), Chep (pallet provider), CCI Labels (supplied labels), Brenntag Ltd (supplier of hydrogen peroxide), Tan International Ltd (supplier of hydrogen peroxide for trials) and M&H Plastics (supplied bottles and closures).
Ewan Andrew added: "It has been inspiring to hear about our suppliers joining us in this effort and volunteering their goods and services to help local communities. We are hugely grateful to them for all their efforts."
Click here to read more coronavirus news.
---
---
Having trouble getting out to pick up your weekly newspaper?

Get a digital copy of the Ross-shire Journal delivered straight to your inbox every week and read the full newspaper on your desktop, phone or laptop.
SUBSCRIBE NOW
---
---