Climate-friendly regeneration of Achtercairn site in Gairloch in Wester Ross wins Best Regeneration Project – Rural & Suburban at the Inside Housing Development Awards in London
---
Published: 15:04, 05 November 2021
| Updated: 15:05, 05 November 2021
---
Easier access to your trusted, local news. Subscribe to a digital package and support local news publishing.
---
---
Gallery1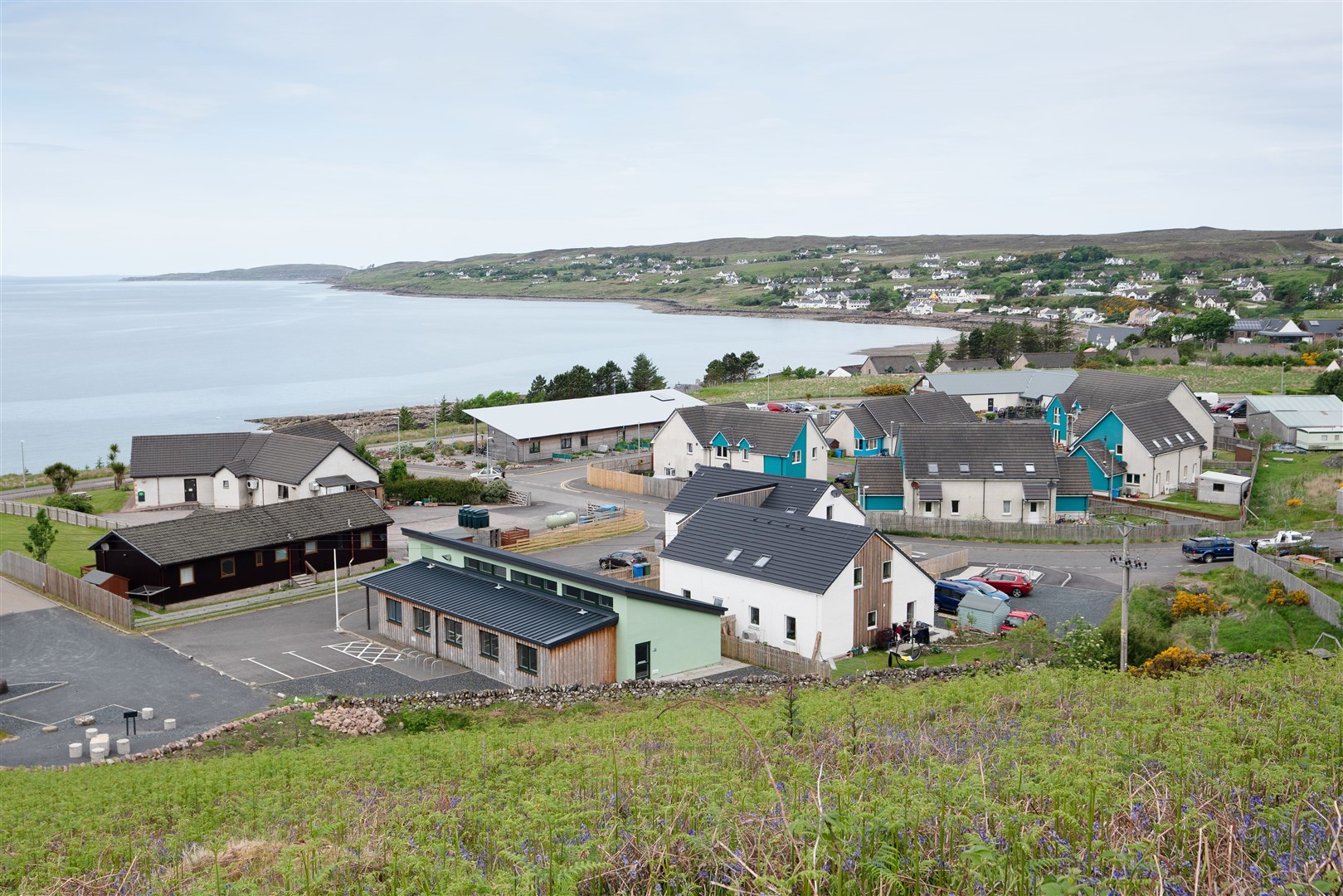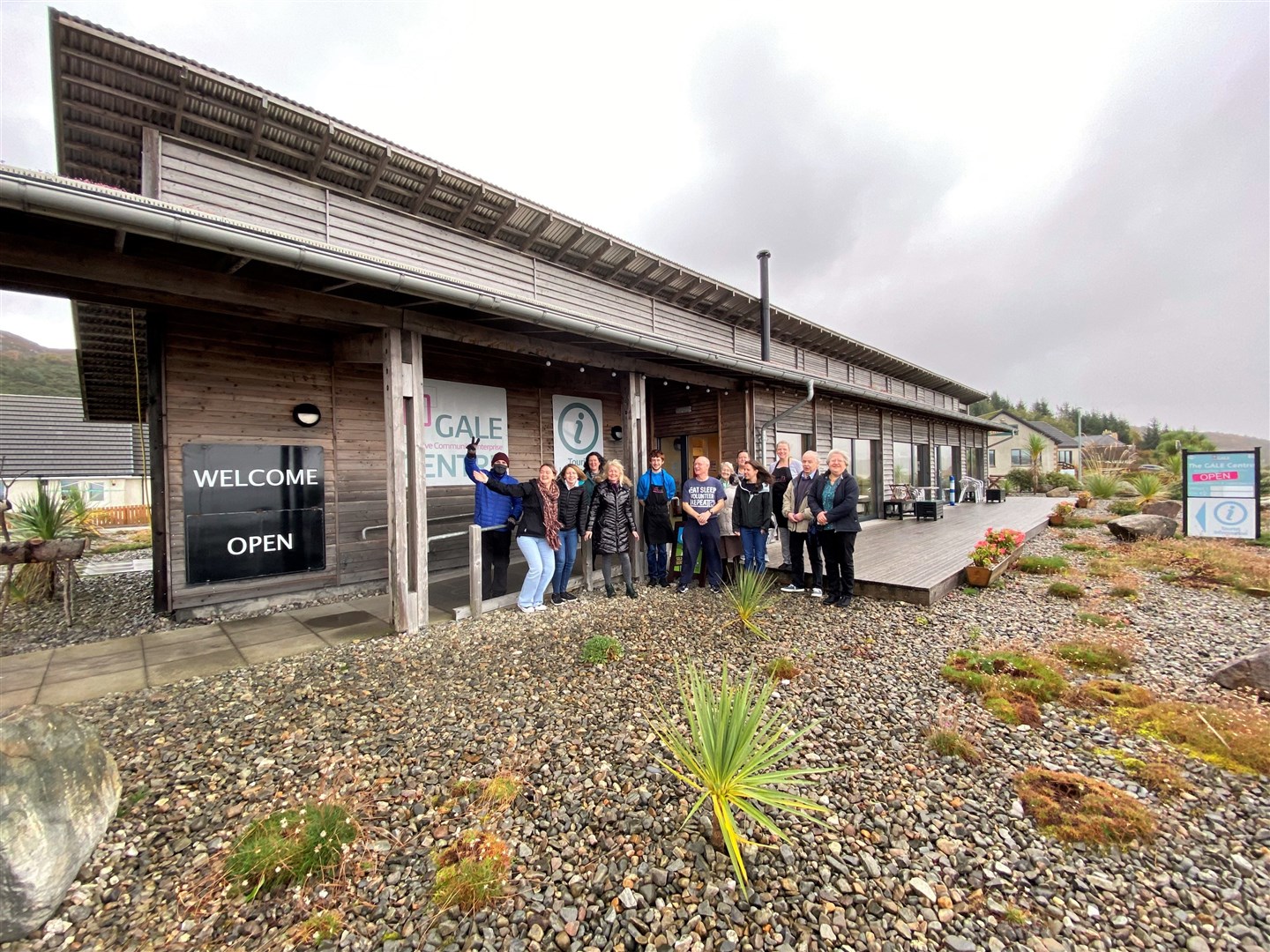 A climate-friendly Wester Ross regeneration scheme has won a top award.
The project at the Achtercairn site in Gairloch, in the north west Highlands, has scooped the Best Regeneration Project – Rural & Suburban at the Inside Housing Development Awards (IHDA) in London.
The awards celebrate the very best residential developments across the UK, and recognise innovation in striving for more sustainable and net zero solutions.
It was led by the needs of the community and undertaken by the Communities Housing Trust (CHT) – it was completed in 2020 during lockdown and includes a mix of affordable housing, new shops and commercial space, and the GALE Centre which is Scotland's first public building to be awarded Passivhaus status.
The development is an example of a climate-friendly '20-Minute Neighbourhood', where key services and amenities are a 20-minute walk, cycle or drive from home.
It also supports the local circular economy and wider area, while reducing the need to travel.
The regeneration project has given the village a bustling new centre, while addressing some of the inequalities faced by rural communities, such as access to affordable housing, education opportunities, and shops and services.
Ronnie MacRae, the CHT's chief executive, said: "It's great to be recognised for this community-led development, showing a 20-Minute Neighbourhood in practice, particularly during the week of COP26.
"The development has provided a new village centre with a low-energy Passivhaus as the focal point, as well as housing local families and keyworkers in energy-efficient homes built with sustainable materials. It's reducing rural inequalities and the need to travel, and is supporting and promoting the local circular economy.
"All of these factors work towards addressing the climate crisis, and we're glad to be able to show what's possible for other rural communities in Scotland, as well as elsewhere in the UK.
"We'd like to congratulate all other finalists in the category, and thank IHDA for the award. Finally, a thank you to our funder the Nationwide Foundation for enabling us to spread this work nationally, and to all our partners in Gairloch who worked tirelessly to make this a reality, for the future of their village."
Janet Miles, the managing director of Gairloch and Loch Ewe Action Forum (GALE), said: "Everyone at GALE is delighted that Gairloch has received this award and been recognised for its achievements in regeneration.
"We're very proud of the part GALE has played in this, having been driving community-led regeneration in the area for over 20 years now. Our vision was to create a community-owned, social and economic hub in the derelict centre of the village – a physical heart to the community. The development has enabled us to turn this vision into a reality."
Wendy Watson, the owner of Gairloch Farm Shop, said: "The school roll is now a bit higher, we have more people in our local school. The numbers were declining.
"Having this little area that's now been developed, it stops people going straight out the village. Ultimately the housing and everything else that's here, I would say the difference is phenomenal to our village."
The project was made possible with support from the Scottish Government through funding and flexible policies that are empowering many more communities to follow Gairloch's example.
Highland Council's support for a wide range of affordable housing tenures that provide choice to communities and those in housing need was also crucial.
Other key partners include: Albyn Housing Society, Highlands & Islands Enterprise, Gairloch Estate, the Ministry Of Defence, GALE and many others within the community.
It was a former brownfield site in the centre of Gairloch, with a derelict hotel, and was an eyesore for the village which is on the North Coast 500 route which is popular with tourists. In addition, the number of pupils in the primary school was dropping as families struggled to find suitable accommodation locally.
Working closely with the Gairloch community, CHT acquired several pieces of land and brought together many partners to provide 25 affordable homes of five different tenures with three housing providers; the GALE Centre with offices, Tourist Information Hub, community shop and café, and classroom for learning of all ages.
The GALE Centre receives more than 40,000 visitors per year and supports 100 people locally by selling their crafts and produce. Also on site is the Gairloch Farm Shop, vet clinic, and a new Air Training Corps facility providing skills and education opportunities.
---
Do you want to respond to this article? If so, click here to submit your thoughts and they may be published in print.
---
---
---