New book shines light on bus travel in Ross-shire and wider Highlands in yesteryear
---
Published: 13:01, 06 December 2020
---
Get the Ross-shire Journal sent to your inbox every week and swipe through an exact replica of the day's newspaper
---
---
Gallery1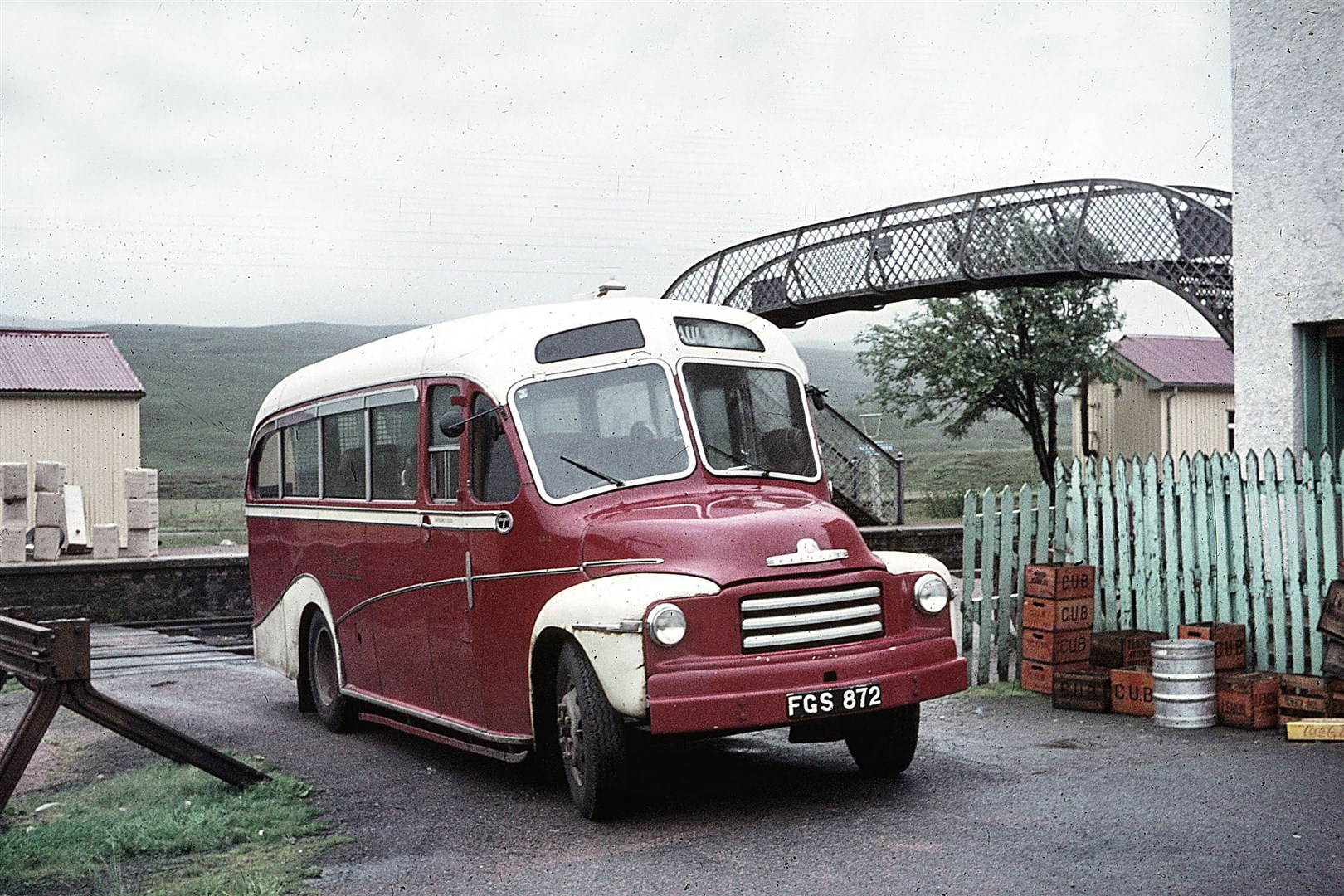 A WINDOW will be opened onto Ross-shire's travel past after a revival of the popular Wheels Around book series dug up photos of classic buses plying their trade in years long gone.
John Sinclair, who is a close friend of the original series author, the late Robert Grieves, has just finished Wheels around the Highlands and Islands – which boasts more than 50 superb bus photos from Ross-shire and Skye, to Inverness-shire, Sutherland, Caithness and Lewis.
And the book is an added labour of love for Mr Sinclair. For while he has published several books about historic Scottish buses, he has close links to the Highlands.
His father was a native of Strathnairn, and as a boy Mr Sinclair spent many holidays with relatives at Ardersier. Many of his forebears also rest in the ancient cemetery at Gollanfield.
Mr Sinclair, a distinguished retired consultant surgeon, is himself better known as a leading authority on historic Scottish buses, is author of several very interesting books on the subject, illustrated by colour photos from his own huge file, including one of Robert Grieves, pictured in 1964 beside a MacBraynes 1949 Maudslay Marathon, which is still preserved in a Glasgow museum.
John, who has given a presentation to the popular Inverness Local History Forum, reckons he has taken at least 250,000 bus photos in his time, and hasn't yet stopped.
The new Wheels Around book is published, as with its predecessors, by Ayrshire based Stenlake Publishing Limited.
---
Do you want to respond to this article? If so, click here to submit your thoughts and they may be published in print.
---
---
Get a digital copy of the Ross-shire Journal delivered straight to your inbox every week allowing you to swipe through an exact replica of the day's newspaper - it looks just like it does in print!
SUBSCRIBE NOW
---
---